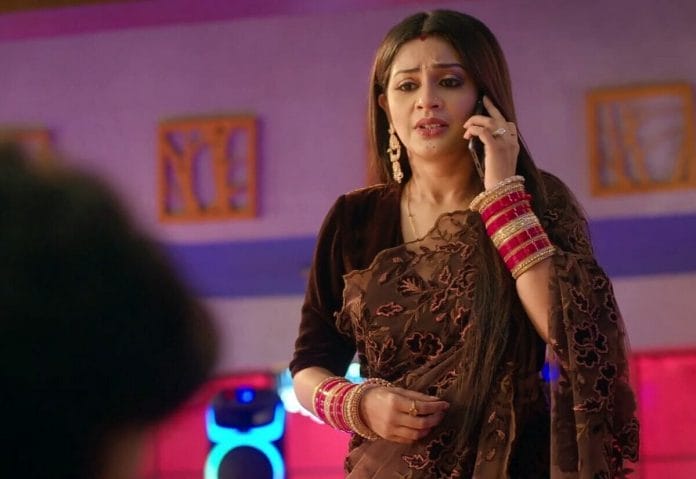 Imlie Spoilers, Upcoming Story, Latest Gossip , Future Story, Latest News and Upcoming Twist on tellyexpress.com

Star Plus popular show Imlie will witness some interesting drama in upcoming episodes. In the recent promo Imlie will be seen as Atharv's wife and she will learn about Chini and Atharv's secret affair. She will confront Chini and will decide to leave Atharv. It will be exciting to watch what's in store for us.
Previously it was shown that Arto and Imlie took Chini outside and Chini lied that she forgot her purse in the house. She eloped with Jatin in Arto and Imlie's absence. Later she sent a text from Jatin's phone that he kidnapped her. Imlie and Rudra went to find her and Rudra spotted Chini with Jatin.
He made her wear a stolen necklace. Rudra tried to show Imlie that Chini's intentions are wrong. But Chini acted like Jatin harassed her. Imlie and Arto thrashed Jatin and he got arrested. Rudra got shocked. Later Imlie requested Rupy to let Chini stay in Rana House until she recovers fully. Chini was happy to know that.
In the upcoming episodes it will be seen Chini will call Arto and will ask him to come to meet her at midnight as she is missing him. She will complain that he is not bothered, he will go to meet her but Imlie will call him asking why he is still awake. She will guide him to take the right decision and he will refuse to spend time with Chini as he can't break Imlie's trust.
Imlie will arrange a studio set up for him in his room and it will delight him. He will start working on his music and Chini will try to sleep in his room but Imlie will ask her to go to different room as Arto will practice music whole night. Chini will get irked.
Imlie will praise Arto's music composition and there Chini will go to keep eyes on them. She will break a vase by mistake and Rana's will wake up. Chini will mix something in the Dalia Imlie made for her.
He feels Imlie can't do anything wrong. He will eat the food and will fall sick later. Imlie will feel guilty as he will miss his meeting because of her. Chini will wonder how come Arto is fine. She will go to convince the client in disguise.
Will Atharv misunderstand Imlie ?
Will Chini get caught?
All these questions will be answered in the upcoming episodes.
To know what will happen next in your favourite show Imlie, stay tuned to this space.