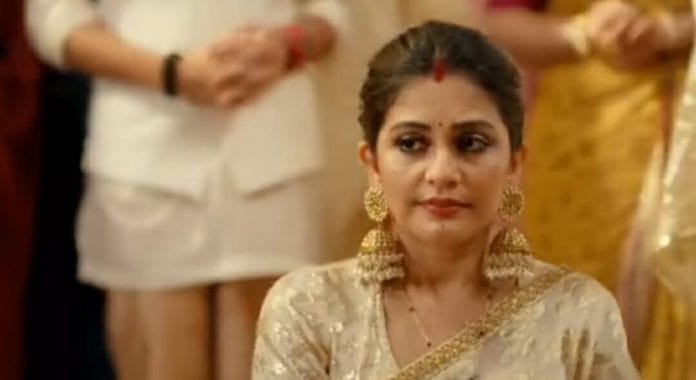 Imlie Spoilers, Upcoming Story, Latest Gossip , Future Story, Latest News and Upcoming Twist on tellyexpress.com

Star Plus popular show Imlie will witness some interesting drama in upcoming episodes. In the recent promo Imlie will be seen as Atharv's wife and she will learn about Chini and Atharv's secret affair. She will confront Chini and will decide to leave Atharv. It will be exciting to watch what's in store for us.
Previously it was shown that Imlie gave befitting reply to Kia when the latter talked about her status in the house. There Arto told Chini to leave before anyone sees them. Kia caught Chini and told her to join hands against Imlie. Chini and Kia both acted like being partners but in real they are not.
Imlie took the responsibility of making arrangements for Hawan in Rana House. Arto was happy that Chini attended it. Imlie was asked to submit three poems within one day. She worked on that along with the hawan arrangements. Later Imlie helped Arto get his music piece unknowingly, he thanked her and she also figured out her poem lines.
She hugged him. There Chini pretended to have feelings for Jatin to get him involved in her plan. She also stopped Rupy from going to Rana house by making her fall sick.
In the upcoming episodes it will be seen Chini will tell Kia that her plan is ready. Imlie will attend the hawan with Arto and Jatin will enter Rana house in disguise of a Godman. Jatin will hope that Chini will take their relationship one step further after executing the plan.
Chini will only think of her own benefit of staying in Rana House. Imlie will read her poems to take feedback from Chini but the latter will throw away the paper after Imlie will leave. Arto will ask her to recite one of her written poems which he loves. Chini will stammer and later Shivani will ask Arto not to forget his limits as he is married now.
Jatin will try to steal the jewels of ladies with his men as per the plan and Atharv will beat him up. Imlie will go to stop them and she will get stabbed by a knife.
Will Atharv leave Imlie forever ?
Will Chini get caught?
All these questions will be answered in the upcoming episodes.
To know what will happen next in your favourite show Imlie, stay tuned to this space.