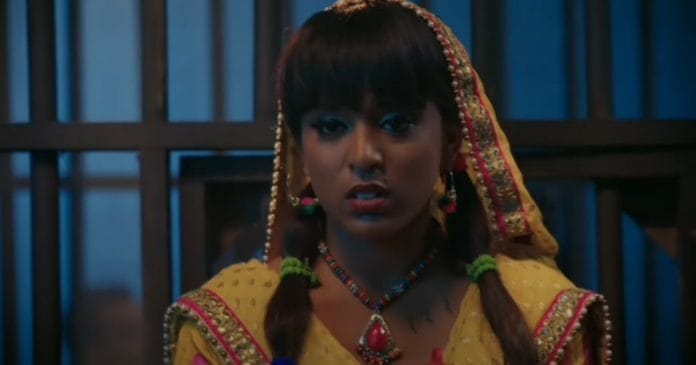 Imlie Spoilers, Upcoming Story, Latest Gossip , Future Story, Latest News and Upcoming Twist on tellyexpress.com
Star Plus popular show Imlie will witness an interesting twist soon. Jyoti forced Harry to stay in the mansion so that she can execute her plan of killing Imlie. Imlie also learned that Jyoti is upto no good, now what will do to her? it will be exciting to watch.
Previously it was shown that Imlie got shocked to find Jyoti and Harry doing puja. Aryan refused to believe in Imlie thinking Jyoti can't plot against him as she is their well wisher since day one. He felt Imlie blamed Jyoti out of ego. Imlie felt sorry for him seeing that how badly he got manipulated by Jyoti. She also warned Jyoti to not cause any damage to her marriage anymore. Aryan questioned Imlie why she didn't believe in his suspicion about Madhav when he trusted her words against Jyoti. Later Kairi warned Nila not to trouble her. Jyoti tried to tell Aryan that Imlie is doing wrong by suspecting her. Aryan decided to meet Madhav immediately and she got scared.
In the upcoming episodes it will be seen that Aryan will go to the hospital but will see that it caught fire. Jyoti will tell Harry to do so. Aryan will rush to save Madhav and his mother but he will get arrested for murder charges. There Kairi will try to get information from Jyoti by being her friend. Jyoti will decide not to take help from her as Kairi might have been sent by Imlie only. Kairi will make her drunk and Jyoti will reveal that Madhav will die soon. Harry will stop Jyoti and there Imlie will learn Aryan got arrested. She will go to the police station in Kairi's get up to meet him. Aryan will share his problem with Kairi. Later Harry will get to know that Imlie is Kairi only. Afterwards, Jyoti will tell Imlie to hold sharp knife and cut Imlie into pieces.
When will Aryan learn Jyoti's truth?
What will Jyoti say to Aryan?
All these questions will be answered in the upcoming episodes.
To know what will happen next in your favourite show Imlie, stay tuned to this space.