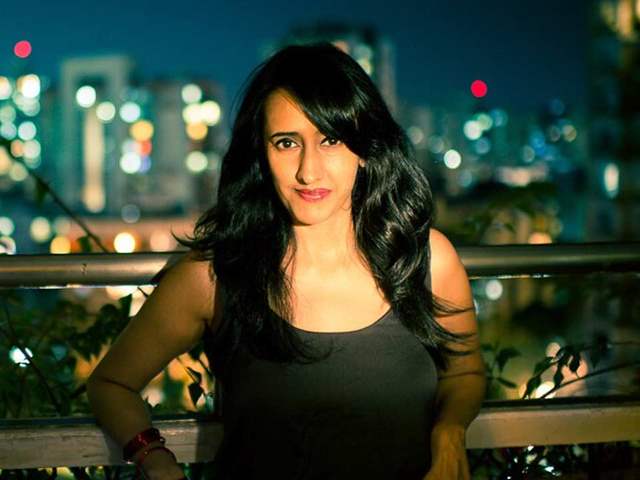 By Anil Merani| So good news for Imlie fans, your fav show is not shutting down but is taking a generation leap (read our yesterday story
https://www.justshowbiz.net/imlie-heading-for-closure-or-a-new-season/)
Today producer Gul Khan confirmed the same on Instagram.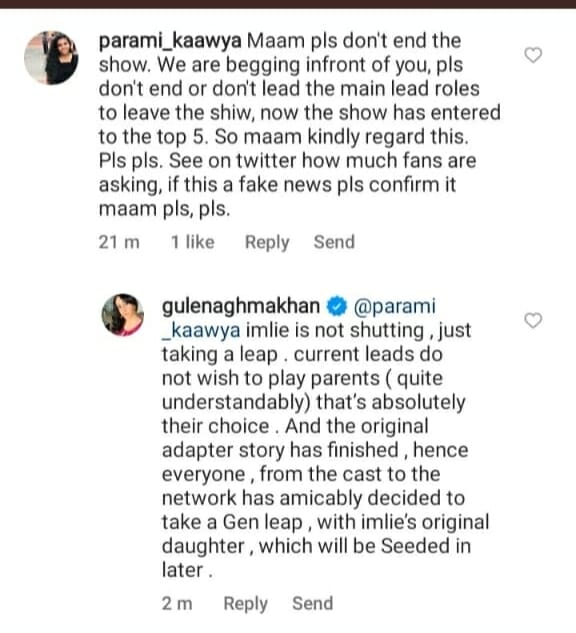 So this means we will have a brand new story, and both Imlie and Aryan will exit the scene as Sumbul and Fahmaan dont want to play parents. Gul has graciously accepted their thinking.
However, whether Sumbul will return as her original daughter is an open-ended question that Gul has not yet answered.
So there will have to be a new male lead.
The Four Lions head above 'reply also gives credence to our theory that below-par Imlie numbers forced the channel and ph to go for a big-ticket leap. Generation shifts are alway the last resort when numbers dont perk up and storyboards are exhausted.
However, replacing the main lead is risky, and Imlie already saw the exact flip side when numbers went south after Gashmeer quite a while back.
Having two new leads will be dicey, but you never know which rabbit Gul Khan will pull from her distinguished hat.
In this scenario, will Gul retain Sumbul as the new female lead and bring in a new hero opposite her?
Only time will tell which road Gul will take and whether it becomes a success or not.
Even if  Fahmaan is no longer part of  Imlie, its short stint has given him long tellywood legs. Music video and web series makers can also capitalize on his much-loved pairing with Sumbul. 
The face of Imlie, Sumbul has gained a lot of value and heft ever since the show went on air. Being part of the top-ranking show is no mean feat.
So whether she stays or not, Sumbul has made most of brand Imlie.