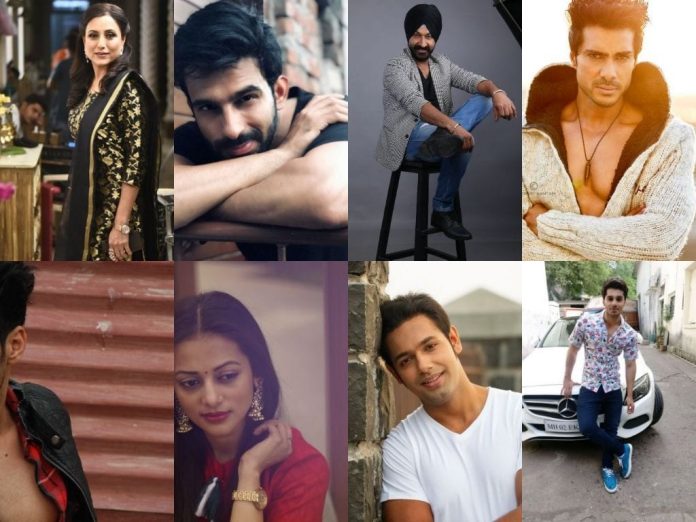 Celebrities are often judged based on their Instagram posts. Recently, actor Shveta Salve also hit back at trolls by posting a picture where she was smoking and drinking and posing in a bikini. Here is what TV actors have to say.

Kishori Shahane Vij :-  Social media is sensitive media and it has its own positive as well as negative effects. Our profession is all about image building. It depends on what kind of an image you want to build in society. Whatever you portray, that is the image the audience, or the readers, or your followers are going to carry with them. Initially, in films as well, the villains act with drinks in their hands, with a cigarette. So that image has been built because of movies. As a celebrity, I feel that you carry that responsibility to portray whatever image you want to portray. But whether you are smoking or drinking, it is absolutely a personal choice and nobody should dare to object it if you're doing it in your personal life. But when you put it on social media, it is for public to have an opinion.
Kajol Srivastava : – Social media has given us a lot of good things like Instagram. it has got work for many actors and bloggers but it has its own pros and cons. Many of my actor friends have gone through incidents where they have uploaded a picture in a bikini and people have started trolling, accusing, abusing them on Instagram. That's so disappointing. People just don't like girls getting so open and they're just not okay when girls do the same thing like guys. It's really disappointing and disheartening that we are just following the crowd and nothing has changed in our country.
Ankit Siwach : Celebrities are being judged since so much time. People look up to them. I believe it's completely a personal choice for a celeb to post whatever they want to. But now that social media is there, everybody has a way to tell celebrities what they feel about anything, so it completely depends on us whether we want to put forward our personal lives or not.
Saurabh Pandey : In today's day and age, people are so quick to judge. I feel that not only celebrities but no one should be judged. It's just a lowlife thing to do that is what my take is. I wish these people do something better.
Samir Onkar : Celebrities were always judged and they will be judged anyways because people do follow them. But celebrities have lots of followers. So each and every celebrity should think about the image they are showing to their fans. They should avoid posting such pictures. The second thing is that people should understand that celebrities are also normal human beings, so people should not troll them so much.
  Reyaansh Vir Chaddha :  Celebrities are judged on their social media posts unfortunately which is not really right. They have their own personal lives, so what they do in their personal life is completely different from what they do on screen. Even celebs have their personal space and posting pictures of drinking and smoking is a personal choice, it's not a crime. There are worse things which are happening in society today.
Ruslaan Sayed :  Most of the time celebrities are judged on their social media posts. People should realise that actors are also normal human beings. They can also live their life the way they want to, so I don't think that people should make an issue on that. We actors are here to entertain the audience but we are also allowed to live our normal lives the way we want to. People should judge actors by looking at the way they behave with them, not by seeing their pictures with cigarettes or alcohol.
Gurucharan Singh : Yes, people are obsessed with social media of celebrities because they love them and that's the reason they follow them. The thing is that if you are a celebrity, you have some responsibilities. You have your personal life and a professional life as well. Of course, you have a choice to live your life the way you want to but the thing is that you are a celebrity, and people follow you. So, you have to post things which won't affect them because they will see whatever you do and will follow it. We need to use the power of our celebrity status in a responsible manner.