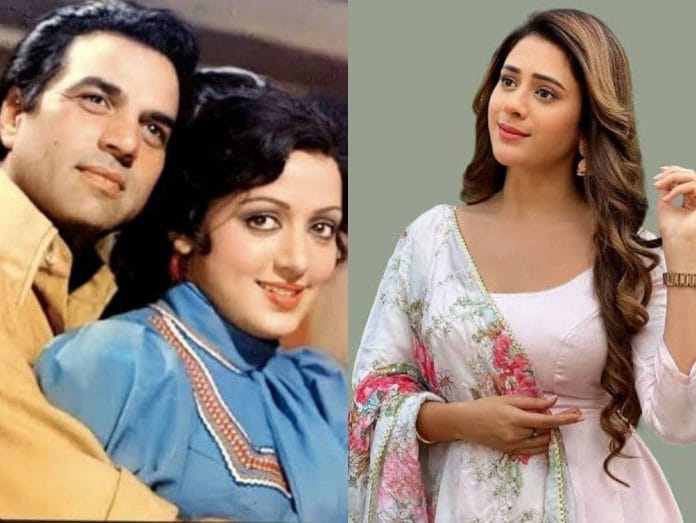 The story of Jhanak revolves around a young girl, Jhanak, who desires to become a dancer but ends up in an unforeseen situation that turns her world upside down. The show Jhanak also highlights the love triangle between Jhanak, Anirudh, and Arshi. In the show Jhanak, Hiba Nawab will play the title character of Jhanak, while Krushal Ahuja and Chandni Sharma will play the roles of Anirudh and Arshi, respectively. As there love story is filled with many challenges, we guess is it inspired by Hema Malini and Dharmendra?
If speculations are to be believed, Jhanak's love saga is inspired by the real-life tale of superstar Dharmendra and Hema Malini's love story. The legendary Bollywood couple's love story may appear to be a fairy tale romance, but it was filled with hardships and backlash. Just like Dharmendra, Anirudh too has a past, who is Arshi.
If talking about Jhanak, her character is also inspired by Bollywood queen Hema Malini, who was a trained classical dancer, and how she manages to make a prominent place in one of the most elite families after getting married to Dharmendra who already was married to Prakash Kaur.
We cannot wait to witness this Bollywood love saga on television, and we wish Jhanak to find her love and the acceptance she has always desired!