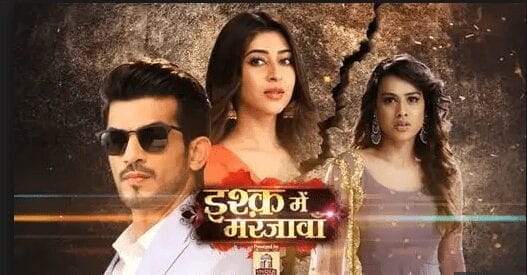 Spoilers: ColorsTV thrilling series Ishq mein Marjawan has always maintained its Trp and has always fetched the attention by taking leaps and introducing new faces.
After Nia Sharma as Aarohi recently, the show took another leap and actress Sonarika Bhadoria has joined the star cast of Ishq Mei Marjawan as Netra and now Deep is behind her for some shocking reason which is yet to be revealed.
Currently, in the recent episode someone has stabbed Netra's father Mohan and now Netra in a mission to arrange the money for his father's medication. On the other hand, Deep finds a clue to the treasure at Netra's house and with this he missions to destroy Netra and her family same like Aarohi. He makes sure that Sharma family is unable to arrange the money for Mohan's treatment thus creating a trouble for Netra.
What Netra will do next to save her father will be interesting to watch.
Stay tuned with us for more updates.