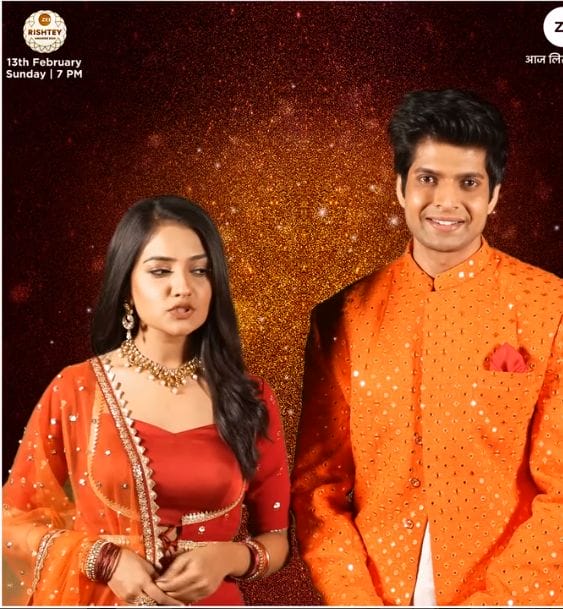 Iss Mod Se Jaate Hain 19th April 2022 Written Update On TellyExpress.com
Episode begins with Pramod says that this family running with his hard earned money. Baby agrees with him. She says that Vinod never left his book shop and Sanjay could not see anything else except Paragi. Sanjay asks her to not talk like this about Vinod. He agrees that Pramod earned more money. He adds that Pramod only brought insult to this family too. Paragi asks Pramod to not forget that he is talking about his elder brother. Pramod says that he won't listen anyone now. He adds that he did so much for this family but in return he got nothing except insult. He says that he did nothing wrong and he won't leave the house too. He divides the house.
After some time, Sanjay tells Paragi that he could not believe that Pramod took this decision. She tells him that she can understand that he is hurt. She blames herself for all this. He asks her that why she feels like that. She tells him that even if he recalled good memories it must be from before marriage only. He tells her that Pramod is responsible for everything and asks her to not blame herself. She wonders that how Vinod going to handle all this.
Meanwhile, Sushma asks Vinod to have food but he refuses. He tells her that his parents wanted him and Pramod to stay together always. And he never thought he will face this day. He adds that he failed to keep the promise which he made to his parents and cries. Baby asks Pramod that if he took the right decision. He tells her that he wants Vinod and Sushma to realise his value. She hopes that they won't regret later. Next day, Shiva gets an idea to handle Chanda.
Pramod receives papers to divide the business and he informs about it to Vinod. He says that he will keep coaching centre and Vinod can keep the bookshop. Sushma asks him that what happened to him. He asks Vinod to sign on the papers. Vinod recalls Pramod's words and signs on the papers. He faints which shocks everyone. Pramod decides to not cross the line. Paragi calls Doctor.
Shiva and Atul lies to Chanda that they realised their mistakes. Chanda tells them that they forced her to do all this. She says that she wanted Shiva to become responsible so she can take care of her kids in the future. She adds that if they realised their mistakes then she is happy. She asks them to not do work and goes to the kitchen to make tea for them. Shiva recalls that how she poured oil near kitchen and tried to stop Chanda. But Chanda slips and falls down.
Sushma blames Paragi for all this. She says that she won't forgive anyone if anything happened to Vinod then. Paragi tells her that she failed as a daughter in law so she will make everything fine.
Kinkar tells Chanda that today Atul and Shiva crossed all the limits. Atul and Shiva says that they realised that Chanda loves them so much. They apologizes to Chanda. They promises to not hurt her again. Chanda hugs them. On the other hand, Pramod asks Sanjay that if Vinod is fine.
Episode ends.
Also See: