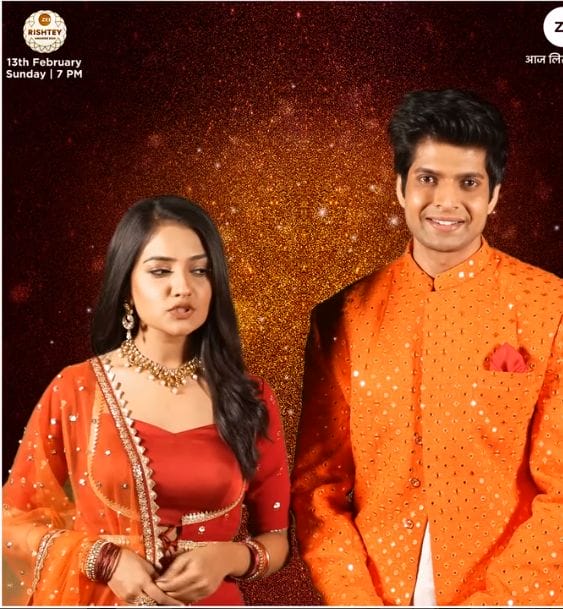 Iss Mod Se Jaate Hain 7th March 2022 Written Update on TellyExpress.com
The episode starts with Shubra thinks Paragi is not answering the calls
and what to answer Hemant if he came for money. She messages to Paragi. Subra's son tells her bhabhi to tell the truth to Mom but she denies saying she will be fine. Paragi waits for Sanju and she notices it's 2 am then she goes out and notices he is sleeping with Abhay. She covers himself in a blanket and thinks I know you sleep here to avoid the argument but don't worry very soon I will search solution to these problems. She leaves. Later he wakes up and thinks about Paragi seeing a blanket.
Baby tells Ashi prepared special dishes for Akshay. Sushma says true and in this way, we can taste them too. Ashi says hope Paragi doesn't create any new problem. Paragi overhears their conversation and she apologizes to her in the heart. Vinod places his hand on her head and tells her that he trust her. Paragi thanks him for trusting her. Vinod says I can't talk between husband and wife but don't misunderstand Sanjay as he is sensitive in Ashi matters. Paragi says brother must be like Sanjay and we don't have any issues but I'm unable to tell him the truth. Vinod asks her to reach the truth if she doubts the Ashi alliance and he asks her to take his help if she needs it. She agrees.
Paragi sees her mom call and thinks she forgot to call her. Batra asks Mishra to find who's alerting Narayan before the raid seeing Paragi. Mishra agrees. Paragi thinks everyone is doubting her. Akshay tells Narayan that he needs a break from Ashi. Narayan says it's needed to welcome Lakshmi Akshay says they have to take care of Paragi. Paragi meets Batra and tells him that she can't bear his suspicion on her. Batra asks her to take her transfer orders. Paragi gets shocked. Akshay praises the dishes made by Ashi. Ashi tells she will bring the sweets. Paragi tels she brought the sweets and tells Sushma that her prayers are worked as she cant attend the marriage because of her transfer. Vinod asks how can they transfer. Paragi says my senior feels ok involved in this case that's why they transferred me to the village and no one wants me to attend marriage so it happened for good. She asks Sanjay to enjoy the marriage.
Mishra tells Batra that Paragi is an innocent and sincere officer. Batra says the problem is she is a married woman. Ashi comes downstairs with her luggage and she congratulates Ashi and asks Vinod to not feel bad as she is going for duty. Vinod tells her all the best. Sanjay turns his face. Paragi leaves with her luggage. Family members decide to attend shiv ratri of Narayan company. Sushma tells it's the first shiv ratri of Akshay and Ashi. Sanjay tells it's their first shiv ratri too and leaves thinking he can't bear the distance between their hearts. Ashi arrives at Narayan company wearing burqua. She listens to Narayan getting to know about her transfer through Akshay. Narayan tells they can live happily once the marriage is done. Paragi tells her friend that Batra did good by transferring me so I got a chance to come here and now I will expose these people once they do another mistake.
Episode ends.
Also check: