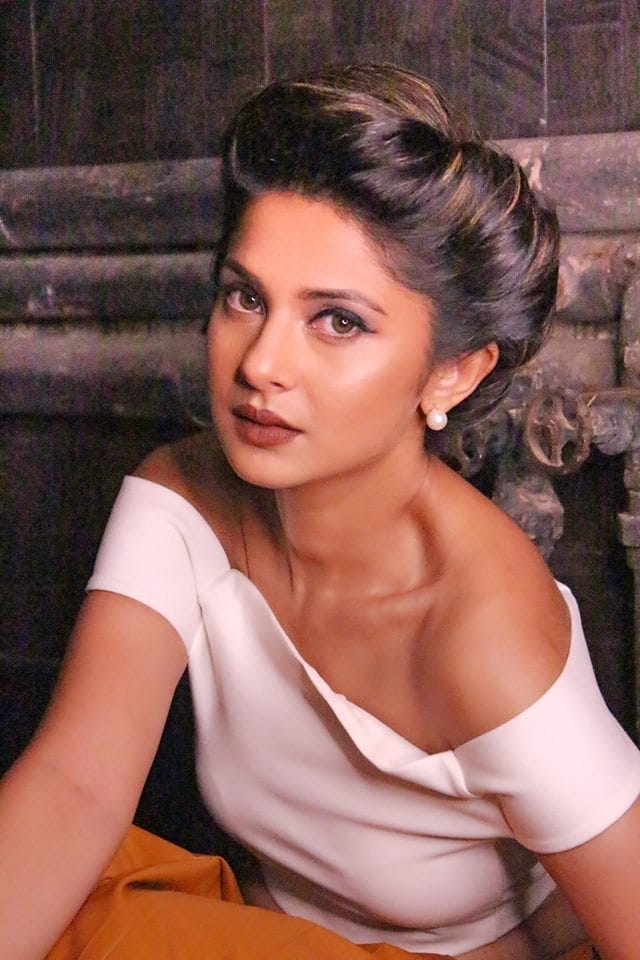 Colors show Bepannah which aired its last episode on last friday and the lead actress of the show Jennifer expresses her experience and thoughts with us. Jennifer is one of the most loved actress of television and her versatility of acting made her a favourite of every tv lover. Recently in a candid conversation the pretty actress speaks about her feeling regarding Bepannah going off air.
She essayed the role of Zoya in the show who is an innocent shy and introvert girl madly in love with her husband Yash who betrayed her. Later she find out her happiness in her second marriage with Aditya (Harshad Chopra). The show was on air for a duration of 7 months and bid a goodbye in a sudden way.
In Spite of fans left no stone unturned to save the show and the show having a huge online audience channel not only gave it an abrupt ending but also the possibility of this show to move in digital platform also doomed. Well things come to an end but seems like good things comes to an end a bit more early. However this sudden end not even go well with the cast and crew members of the show. This bitterness comes in light when Jennifer in a chit chat with a leading daily speaks about her displeasure regarding the treatment her show got. She said it was a hard call for all in the set when they are having wrap up party. She further stated that the ending could have been better for the show instead of wrapping it up in a hurry. The pretty actress says she will miss going on sets and shooting for the show.
On asking about what made her oppose moving to digital platform instead of television, she rplied, the show is made and designed for TV audience and i feel stretching it will result in ruin the essence of the story. Well not only Jennifer but her co actor Harshad Chopra also opposed the decision of moving to Digital.
Well things do come to an end one day and for Bepannah the day of ending came too soon. Share what you miss the most about Bepannah.