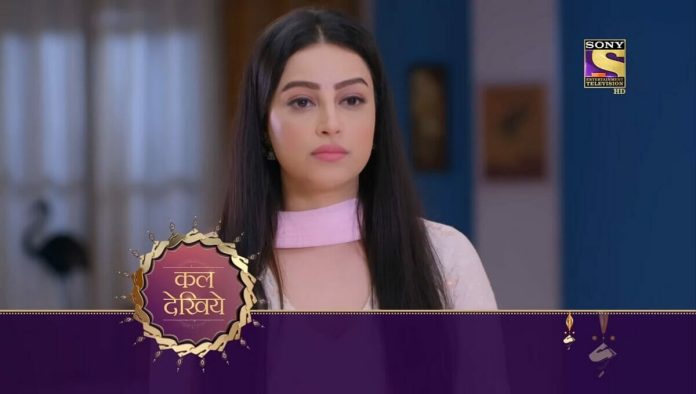 Kaamna Spoilers, Upcoming Story, Latest Gossip , Future Story, Latest News and Upcoming Twist on tellyexpress.com

Sony TV's popular show "Kaamna" currently deals with changing dynamics between Sakshi, Manav and Yadhu and Niharika's return. Earlier its seen that Manav slapped Vaibhav. Now it will be seen that Akanksha will gatecrash Manav's birthday party.
Previously we have seen that, Manav assured Niharika that hiring Sakshi was the best decision she made when she questioned about her doubts on Sakshi. Sakshi and Yadhu planned Manav's birthday and Vaibhav overheard it. However to their shock, Niharika announced that they are throwing party for Manav's birthday in office the next day.
Niharika gave the party arrangement responsibility to Vaibhav. Vaibhav tried provoking Sakshi against Niharika when Manav came there. He warned Vaibhav to stay away from Sakshi who provoked Manav using Akanksha's name. Angry Manav slapped Vaibhav infuriating Niharika.
She questioned Manav his relationship with Sakshi when Manav got angry at Niharika. Their argument deepened and Manav left the place with Sakshi saying that he won't return until Niharika punish Vaibhav for his misdeed.
Yadhu and Sakshi planned for Manav's birthday. Sakshi apologized Manav for the problem happened because of her. Manav made it clear that nothing is more important than Sakshi and Yadhu and he could fight the whole world for them. Sakshi got emotional hearing it.
In the future episodes we will witness, Sakshi will make cake for Manav's birthday and Yadhu and Malti will make preparations for the same. Akanksha will think that till now Manav never celebrated any of his birthday without her and she will decide to gatecrash his birthday party.
Will Akanksha get back with Manav? Will Manav realizes his love for Sakshi? Will Vaibhav manipulate Niharika?
All these questions will be answered in the upcoming episodes.
To know what will happen next in your favourite show Kaamna , stay tuned to this space.