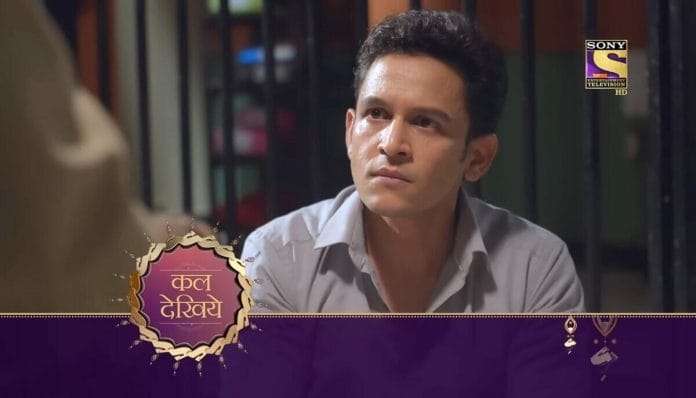 Kaamna Spoilers, Upcoming Story, Latest Gossip , Future Story, Latest News and Upcoming Twist on tellyexpress.com
Sony TV's popular show "Kaamna" currently deals with Akanksha trying to get back with Manav while Manav realised his feelings for Sakshi. Earlier its seen that Akanksha fell in front of Manav's car and got hurt badly. Now it will be seen that Manav will get arrested for Akanksha's attempt to murder.
Previously we have seen that, Manav, Sakshi and Yadhu rejoiced their happy times when Akanksha came there. She pleaded Manav for another chance saying that she had changed but Manav paid no heed.
He made it clear that he found his true love in Sakshi and pleaded her to stay out of his life. Akanksha left with a goodbye. Holkar tried convincing Manav to postpone his wedding with Sakshi but Niharika wanted the opposite.
She assured Manav that she would handle Holkar. Holkar lashed out at her for losing her someone like Manav and holding on to Vaibhav. He told about Vaibhav's disappearance from the time he gave divorce papers to him to sign.
Niharika got shocked hearing. Manav , Yadhu and Sakshi are driving out for some food restaurant when Akanksha called Yadhu. She apologized for her mistake and told her final goodbye to Yadhu. She fell in front of Manav's car and got hurt badly.
Manav and Yadhu were stunned but Sakshi urged them to pick Akanksha to take her to hospital. Vaibhav witnessed it all and called cops. He reported Manav for attempt to murder of his ex wife and gave his details. He enjoyed their misery.
In the future episodes we will witness, Doctor will say Swati that her daughter's condition is really bad. Manav will be in lock up and Inspector will say Manav that after getting his ex wife's statement he will definitely put him behind bars for trying to murder her. Manav will think that there's no way Akanksha will give statement in his favour.
Will Akanksha separate Manav and Sakshi? Will Vaibhav manipulate Niharika? Will Holkar turn negative and plan against Manav's relationship with Sakshi?
All these questions will be answered in the upcoming episodes.
To know what will happen next in your favourite show Kaamna , stay tuned to this space.