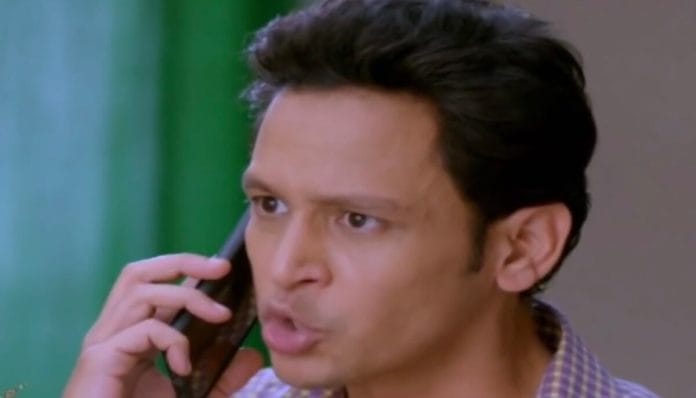 Kaamna Spoilers, Upcoming Story, Latest Gossip , Future Story, Latest News and Upcoming Twist on tellyexpress.com
Sony TV's newly launched show "Kaamna" currently deals with Akanksha left Manav for Vaibhav. Earlier its seen that Maya visited Manav. Now it will be seen that Manav will lash out at Akanksha.
Previously we have seen that, Manav made Yadhu understand that his mother left for shoot and would be back soon. Amita visited him to invite him for the reunion party of her family. She gave another chance to her husband after witnessing the bond between Manav and Akanksha. Manav couldn't say the truth ti her and lied that she left out of station for shoot for few days. Maya got stopped at the gate saying that shoot was cancelled while Vaibhav told the same to Akanksha. However he lied that he postponed it due ro some change in writing. Manav struggled to take care of Yadhu who kept throwing tantrums at him. Yadhu missed his happy times with his parents witnessing Vinay's reunion with his father. He tried to reheat the food made by Manav when oven caught fire all of a sudden. Yadhu got electrocuted. Manav rushed him to hospital while Vaibhav took Akanksha for a secret trip. Doctor informed that there was no burn on Yadhu but was not sure about head injury. He scolded Manav for his carelessness. Manav blamed himself for Yadhu's condition and prayed God.
In the future episodes we will witness, Akanksha will call Manav and he will asks how dare she to call him. Akanksha will say that she didn't call for him but for Yadhu. Manav will say that she is caring for him all of a sudden after leaving a night. He will lash out at her calling that she is a shame in the name of mother.
How will Manav make Yadhu understand? Will Akanksha come back to Manav?
All these questions will be answered in the upcoming episodes.
To know what will happen next in your favourite show Kaamna , stay tuned to this space.