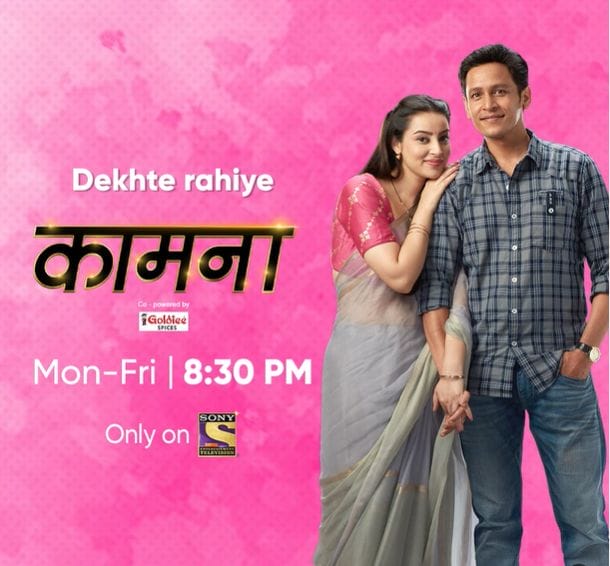 Kaamnaa 11th July 2022 Written Update on TellyExpress.com
The episode starts with Manav and Holkar discussing about work. Holkar will be disappointed with Manav and will make some excuse to postpone his wedding with Sakshi. Manav recalls Holkar requesting him to marry Niharika. He says Holkar that he can understand that he's upset that he didn't fulfill his wish. However he says that he has fell in love with Sakshi and says their marriage won't happen unless and until he gives his nod.
Niharika comes there and says Manav tl make preparations for wedding. She says that the house will be bride's house as they both are staying in the same house already. Manav looks at Holkar and Niharika convinces Holkar that she's not interested in another marriage. Holkar taunts her but Niharika doesn't respond. She sends out Manav saying that she would convince him and Manav leaves. Holkar is still upset with Niharika.
Manav and Yadhu are planning to go out for dinner. Manav says that they will go to the restaurant of future Mrs. Bajpayee's choice and they spend some quality time together. Akanksha comes there and pleads Manav to give her two minutes to talk. Yadhu refuses her rudely but Sakshi stood him. Manav goes to speak with Akanksha. Akanksha pleads Mahan to give her a second chance as she fell for Vaibhav's words and committed a crime. She assures that she's changed.
Manav mocks Akanksha for being against his government job. He says that he could forgive her for any thing but not for abandoning a seven year old kid for her lavish lifestyle. He shows Sakshi and says that she showed him what true love is and pleads her to go away from his life. He says that wants to live a peaceful life which has nothing to do with her. Akanksha wishes him for his new life and leaves the place.
Holkar scolds Niharika for still being the same falling in Vaibhav's trap. He says that she still loves him and is spoiling her life. Niharika says that she's not sure if she still loves but says that she has learnt her lesson. She says she knows Vaibhav's true face and is just keeping him for revenge. Holkar says about Vaibhav disappeared from the time he gave divorce papers to him to sign. Niharika gets shocked hearing it. Sakshi and Yadhu were enjoying their ride to restaurant.
Yadhu teases Manav for looking at Sakshi through rear view mirror. He gets a call from unknown number. He attends the call and Akanksha apologizes Yadhu for her deeds. She wished a happy life for him with his new mother and cuts the call. The atmosphere again gets tough inside the car. Suddenly Manav hits someone and diverts the car. Sakshi recalls her ex Family's accident and checked for Yadhu and Manav's safety.
Manav gets down from the car and goes to check only to get shocked seeing Akanksha badly hurt. Vaibhav witnesses it all and calls Police Station and reports about the accident. He says that the storm in his life has ended forever while his new life in jail is going to start soon. Yadhu and Manav are in a trance but Sakshi urges to pick Akanksha and take her to hospital. Manav takes Akanksha in his arms and rushes to hospital. Vaibhav calls Police and reports again that the person is kidnaping the victim and says his car number.
Precap : Doctor will say Swati that her daughter's condition is really bad. Manav will be in lock up and Inspector will say Manav that after getting his ex wife's statement he will definitely put him behind bars for trying to murder her. Manav will think that there's no way Akanksha will give statement in his favour.
Click to read: