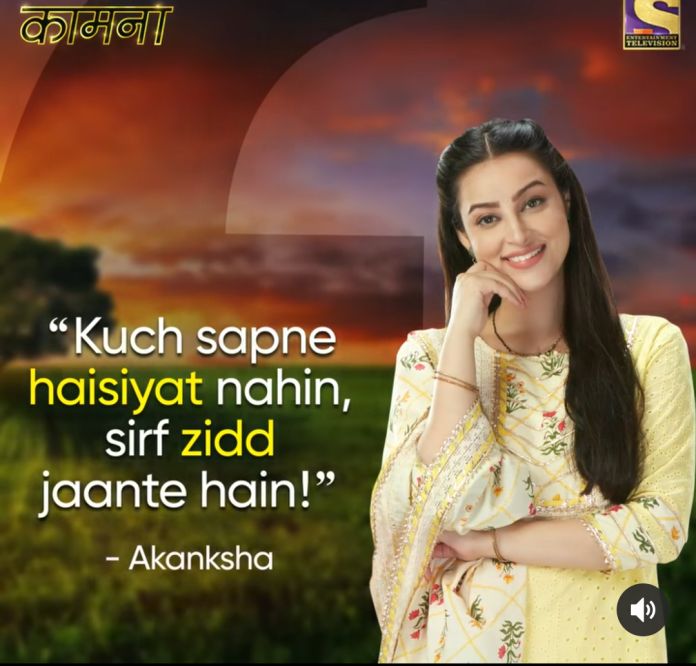 Kaamnaa 22nd June 2022 Written Update on TellyExpress.com
The episode starts with Niharika questioning Manav about their decision to hire Sakshi. Manav says from the time she returned its the best decision she took. He says he never saw someone efficient as Sakshi at such a young age. Manav says that even if he gets memory loss by mistake he wouldn't forget her as she's his strength. Sakshi says not only her but also Yadhu. Manav says of course.
Sakshi goes back to her seat when Yadhu calls her. He says that the next day is Manav's birthday and Sakshi gets excited. Vaibhav notices it. Sakshi plans to make cake for Yadhu and they both discuss about it. At the same time, Niharika announces about a party the next day for Manav's birthday and gives the arrangement responsibility to Vaibhav. She asks everyone to be a part of the party. Yadhu also hears it and both Yadhu and Sakshi gets upset.
Manav brings tissue to Sakshi and tries provoking her against Niharika. Manav comes there and says that he can understand what's he planning. He warns him to stay away from Sakshi. Vaibhav asks if he's very possessive of all his employees or only Sakshi is special. Vaibhav mocks him saying that he's reacting the same he reacted when he got closer to his ex wife. Manav gets angry and slaps him. Niharika shouts Mr. Bajpayee.
Niharika questions Manav about the decorum in work place. She says that no matter what the position is no one should raise hand on another person in the company. Manav says that Vaibhav misbehaved with Sakshi. Vaibhav tries explaining but Niharika shut him saying that she didn't ask him to speak.
Sakshi says that it's true that Vaibhav misbehaved with her. Niharika asks Manav his relationship with Sakshi and Manav says he doesn't find the need to say about them to others. He taunts that the workplace is decorum is messed up already as more than work the place is filled with revenge thoughts on each other. He says in final that unless and until Vaibhav gets his punishment for his mistake both he and Sakshi won't step in the office. He leaves holding her hand. Vaibhav watches satisfied.
Manav and Sakshi comes home and Yadhu makes them sit and spend some quality time with them. He teased them together and clicked their pictures together. Yadhu is choosing pictures when Sakshi comes there. They both plan for Manav's birthday party as well as father's day celebration. Yadhu wishes for Sakshi to become his mother but Sakshi explains him that it's not easy as Manav is still confused about giving second chance for marriage. She asks him to concentrate on preparations right now.
Sakshi comes to Manav and apologizes him. He asks why is she apologizing. She says for whatever happened in the office. Manav couldn't believe that she's apologizing for Vaibhav's mistake. He says that for her he can fight with whole world for her. Sakshi cries getting emotional. Manav says that she and Yadhu are the most important people in his life. He teases her for continuously apologising and Sakshi says that there's no more sorry or thank you.
Precap : Sakshi will make cake for Manav's birthday and Yadhu and Malti will make preparations for the same. Akanksha will think that till now Manav never celebrated any of his birthday without her and she will decide to gatecrash his birthday party.
Click to read