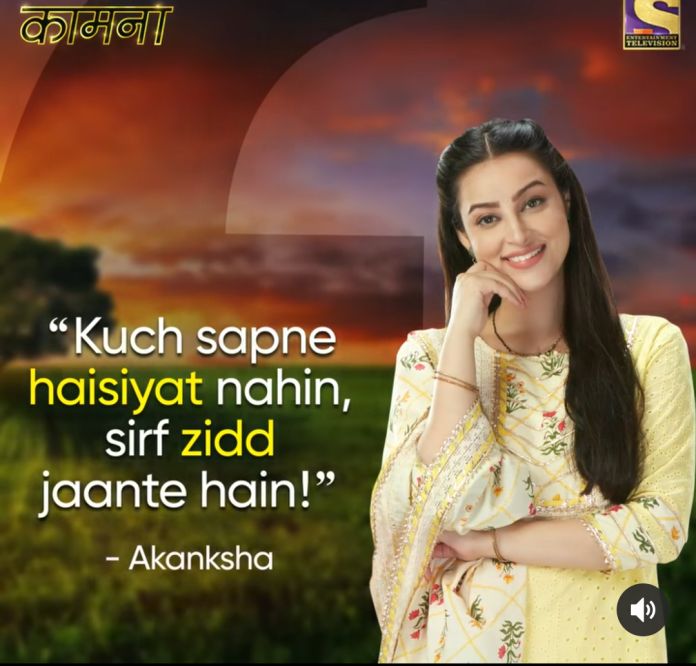 Kaamnaa 23rd June 2022 Written Update on TellyExpress.com
The episode starts with Ayesha bringing a box to Yadhu. Yadhu opens it to find a photo frame of his selfie with Manav and Sakshi. Yadhu asks Ayesha Why's she upset. Ayesha says her mother and Manav uncle fought with each other and worries who will take care of her mother. Yadhu says his father is very understanding and says they can speak with him. Manav refuses to Niharika's request to proceed on with the birthday party.
Niharika says they should keep personal and professional life different and cuts the call saying that he should attend the party for sure. Manav sees Ayesha crying and understands the reason for her worry. He says that he just pretended to fight with his mom so that she could overcome her revenge and separate herself from Vaibhav. Sakshi also hears it. Ayesha wipes her tears and thanks Manav. Sakshi comes there and sends everyone to sleep. Manav whines that no one remembers his birthday and left to sleep.
Karan gets angry at Swati and Babli as he finds his money missing from the cupboard. He asks whether they took it but they refuses. Swati says that she sent Akanksha to clean the room and wonders whether she took it. Akanksha comes there with shopping bags and everyone he s frustrated with her behaviour.
He asks whether she took the money and Akanksha says yes. She says that the next day is Manav's birthday and she took the money to buy gifts for him. Karan lashes out at her but Akanksha says she would return the money as soon as she gets back with Manav. Swati asks her to return the things as there's no way she could go back to Manav's life but Akanksha is adamant to not listen to her.
Manav wishes himself for his birthday looking at the mirror and gets disappointed that no one remembers his birthday. He goes to sleep when others watch it from outside. They soon shouts Happy Birthday and Manav gets surprised. He says that he thought they forgot his birthday but Yadhu and others say that they can never forget his birthday. They all wish him for his birthday and Manav takes Malti's blessings. They all wish him for his birthday. Manav asks Yadhu for his gift. Akanksha comes there and fights with security but security doesn't let her in.
Malti sees it and asks security to keep Akanksha away from them. Akanksha calls Manav out but he doesn't respond. She also calls Yadhu but he switches off the phone. Akanksha gets frustrated. Akanksha comes back home and Swati taunts her for getting insulted herself. Babli sneaks away with the gifts. Akanksha says that she has spent seven years with them and its not easy to remove her from their life. She's sure that she would get back with Manav.
Sakshi, Yadhu and Malti are making preparations for Manav's birthday when Sakshi says about the menu she has planned for Manav. Yadhu texts Swati, Babli and Karan inviting them for the birthday party. Manav comes there and they immediately hide their things. Manav asks them to go out to have food outside but they say against it. Sakshi says she has already planned his menu and says a simple menu disappointing Manav. Malti says she has back pains and wants to visit doctor.
Manav agrees to take her to doctor. Babli comes with shopping bags and says that Yadhu has invited them for the party and she brought gifts for Manav. Akanksha asks about her gifts and Babli says she bought the gifts returning hers and mocks her that Yadhu didn't invite her for the party. Akanksha gets upset.
Precap : Niharika will wait for Manav to attend the party. Akanksha will say that till now Manav never celebrated birthday without her and she will definitely attend the party. Manav will celebrate his birthday party with his family at home and Sakshi will come there dressed up in a beautiful attire. Manav will get mesmerised seeing her.
Click to read