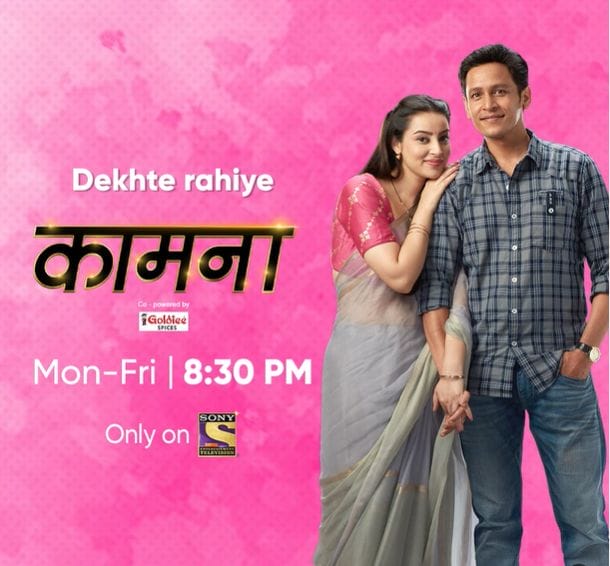 Kaamnaa 27th May 2022 Written Update on TellyExpress.com
The episode starts with Sakshi saying Manav that she would marry only him and asks who's he to interfere in her personal matter. She repeated his words that she's a teacher and guest for Yadhu and who intrudes so much in a guest's life. Manav recalls Sakshi's words and drags her with him to talk to her. He says to her that she really thinks she's only a teacher and guest to him and says that she came into his life when his own people left him. He says that she's the only friend in his life and agrees that he did some mistakes but he will not say sorry as she's his friend. Sakshi texts Parth that she's sorry and will not marry anyone whom he disapproves of. Yadhu gets happy and calls Ayesha. He shares the happy news with her.
Ayesha sees Manav and Sakshi together and video calls Yadhu. He sees Manav and Sakshi together and gets happy. Manav offers his friendship hand to Sakshi and Sakshi accepts it saying that they are bff. She thanks him for clearing her misunderstanding and apologizes for her behaviour. Manav says there's no sorry and thank you in friendship. He asks her to break the alliance and Sakshi says she will. Anurag hears it all hiding and gets angry. Malti also thinks that Manav cares so much for Sakshi and will not suggest anything wrong for her. She decides to break the alliance and calls Anuradha and says it too.
Anuradha says it to Anurag who says he already knew it. Vaibhav says that within 24 hours everything of Holkar's will be his and he would succeed in everything. Akanksha reminds him to include her too but Vaibhav mocks her for her failed plan. He gets Anurag's message saying that he was right and Sakshi broke her alliance with him. He says that they would carry on with their plan. Vaibhav leaves happy. Manav calls Yadhu and thinks he's upset but a happy Yadhu asks him to be late as he's going to Ayesha's house and cuts the call.
Yadhu and Sakshi are on call and they both tease and apologize each other. They both make up and Manav is happy seeing them. He gets Meera's call reminding about their meeting with Kapoor investors and Manav says he would get everything ready at home. Yashoda calls Vaibhav and informs about Manav's schedule the next day. Vaibhav learns that Manav will not go to pick Yadhu the next day and makes a plan. He asks her to silence Manav's phone without him knowing it and Yashoda agrees. Manav drops Yadhu in school and Sakshi takes him with her. Vaibhav bribes Manav's driver to lie that the car broke down and his phone was switched off. He did as he said. Yadhu calms Manav but Manav who was with guests didn't notice it as his phone is silent. Sakshi notices Yadhu alone and keeps watch on him.
Precap : Someone (probably Anurag) will hit Yadhu knowingly and Sakshi will try to save him but he would get hit still. She will cry seeing his condition. Ayesha will rush to Manav and will say that Sakshi mam called her and informed about Yadhu meeting with accident shocking Manav
Click to read