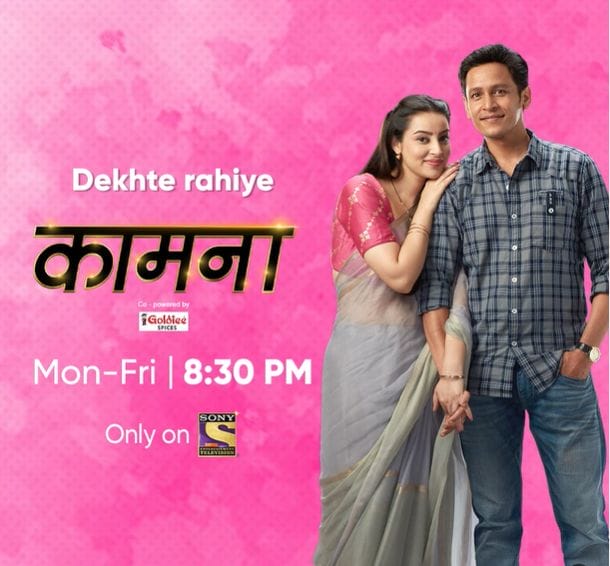 Kaamnaa 4th February 2022 Written Update on TellyExpress.com
The episode starts with Nurse saying Manav that Yadhu got conscious. They all rushes in and everyone sighs in relief. Manav apologizes Yadhu for his carelessness. Yadhu asks for Akanksha and everyone asks if he called Akanksha. Manav struggles to answer and lies that he couldn't reach Akanksha as she was in remote area.
Manav gets Akanksha's call and he goes out to speak. Manav calls her shameless for calling him and Akanksha says she's not interested to talk ti him. She says that she called to talk to his son. Manav warns her to not refer him as her son and calls out her for ditching her son in a single night. He insults her saying that she's a disgrace in the name of motherhood and Akanksha gets upset. Manav thinks that he should say the truth to Yadhu.
Manav comes back home with Yadhu. Amita offers to take care of Yadhu in her home but Manav refuses. He puts Yadhu to sleep. Akanksha is upset and Manav lifts her mood. He plans a date with her and says that he's lucky to have her in hid life. Akanksha says she was upset with Manav's words and thanks him for her mood lifting. They both gets romantic.
Next morning, Manav wakes up to find Yadhu missing. Yadhu is marking the date in the calendar for his mother's return. He says that he's upset that she didn't contact him neither before leaving nor till now but is excited for her return. Manav watches helpless. Karan gets mail that he's terminated. At office, Manav is having food with Amita. Boss comes there and asks about Yadhu after last night's incident. He apologizes for scolding him yesterday without knowing that he was under pressure as his wife was out of town. He joked with Kaushal.
Manav sits down to have lunch and that's when he gets reminded that he forgot give lunch for Yadhu. He calls school Staff and gets to know that he has only 40 minutes for the break to end. Manav rushes out. He gets hit by a vehicle and is hurt. Everyone gather around him. Manav gets up with difficulty and rushes to Yadhu's school. Yadhu's teacher scolds him for not doing his homework and makes him stand outside the class. Manav came limping to Yadhu and Yadhu says that he was punished
Precap : Kaushal will spot Akanksha and Vaibhav in car and will get confused. Manav will say Vaibhav that he will make Yadhu study well.
Click to read