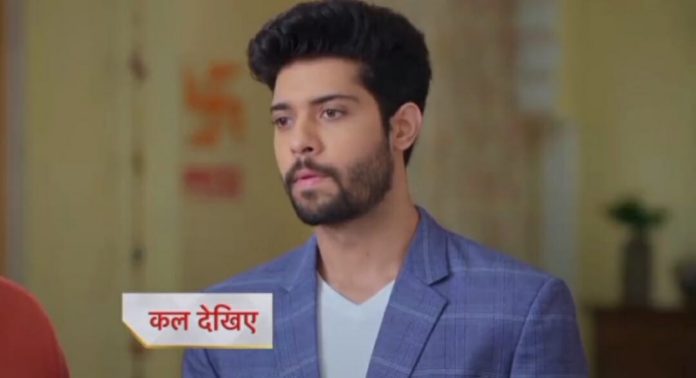 Kabhi Kabhie Ittefaq Sey Spoilers, Upcoming Story, Latest Gossip , Future Story, Latest News and Upcoming Twist on tellyexpress.com
Star Plus popular show Kabhi Kabhie Ittefaq Sey is all set for more drama with Anubav getting dejected after overhearing Ranvijay and Gungun's conversation.
In the current story it's seen that Anubhav goes to meet Gungun while his whole family is sleeping. He stops at the doorstep on hearing Gungun and Ranvijay discussing. Gungun notices Anubhav. She will ask Ranvijay if he still loves her to which he responds positively.
Gungun asks if he can marry her to which he immediately agrees and moves forward to hug her, but Gungun stops him placing her hand on his shoulders. Anubhav gets disheartened on hearing their conversation.
He misunderstands Gungun and says that he hates her. Later Anubhav apologizes to Charudatt for breaking his swear and he makes a promise to his family and to himself of not meeting Gungun hereafter.
In the upcoming episode it will be seen that Charudatt will call out Chandru. He will hand over the newspaper to Chandru and will tell him about Government is going to honor Gungun with an award for her bravery.
Chandru will say that Gungun deserves this award. Charudatt will say that their family name is mentioned next to Gungun's name and he will be unhappy with it. Akriti will say that Government invited their whole family to the award ceremony.
Charudatt says that none of them should attend that function. Sargam will ask Anubhav if he will attend Gungun's award ceremony. Chandru will say that they should leave this decision to Anubhav. The latter will be happy for Gungun, but will wonder why he should go when she's going to marry Ranvijay.
What will happen next? Will Anubhav realize the real reason behind Gungun's decision of marrying Ranvijay?
Stay to tuned to this space for exclusive update of your favorite shows.