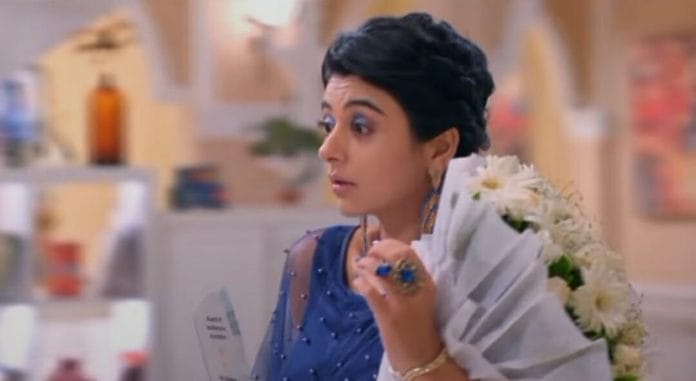 Kabhi Kabhie Ittefaq Sey Spoilers, Upcoming Story, Latest Gossip , Future Story, Latest News and Upcoming Twist on tellyexpress.com
Star Plus' popular show Kabhi Kabhie Ittefaq Sey is gearing up for more drama with Anubhav getting angry seeing Gungun and Anubhav's dance performance.
In the current story it's seen that Anubhav comes to Gungun's success party with Golu and his gang. Armaan surprises Gungun by coming to the party. The chairman says that Armaan organized this party for Gungun. Gungun gets glad hearing this and hugs Armaan. Anubhav and his gang doesn't like this.
Armaan asks Gungun to dance stating it's their company's tradition. He dances along with Gungun when she feels reluctant. Anubhav fumes in rage seeing this and leaves the party. Armaan tells Gungun that he is aware of Gungun's major illness and insists her to come along with him to US for her treatment.
Later Kulshreshths confront Gungun about dancing with Armaan. Charudatt asks Gungun to resign her job and prohibits her from meeting Armaan. He asks Gungun to choose between her family and her job. Gungun gets into a big dilemma.
In the upcoming episode it will be seen that Armaan will say that he got her passport from the chairman and will ask her to come with him to America. Gungun will say that she can't decide this alone.
Armaan will say that he doesn't care about her family and will ask Gungun if she will risk her life for her family. He will ask her to decide between going to America along with Armaan and risking her life for her family.
What will happen next? What will Gungun decide? Will Gungun agree to go to US with Armaan for her treatment?
Stay tuned to this space for latest update of your favorite Hindi shows