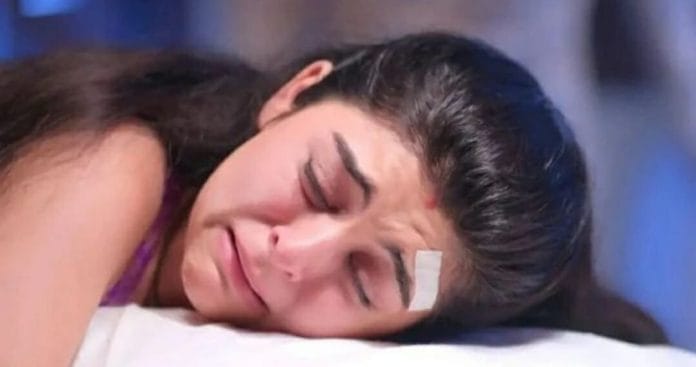 Kabhi Kabhie Ittefaq Sey Spoilers, Upcoming Story, Latest Gossip , Future Story, Latest News and Upcoming Twist on tellyexpress.com
Star plus' popular Kabhi Kabhie Ittefaq Sey is gearing up for more drama with Gungun identifying a corpse as Anubhav.
In the current story it's seen that Golu phones Kulshreshths and inform them about Anubhav's accident and him being missing. Akriti snatches the phone and complains to Charudatt about Gungun and blames her for Anubhav's accident.
Charudatt asks Akriti to file a police complaint against Gungun. Akriti says that Gungun has taken even police to her side. Commissioner scolds Akriti for creating a scene and interrupting their investigation.
Later commissioner informs Gungun about finding a corpse in an unidentified conditions. He asks her to come to the hospital to identify it. Gungun, Golu and Ankit visit the morgue.
Gungun identifies the corpse as Anubhav's with the ring she gifted him. They break down in tears. Golu informs the same to the Kulshreshths. Kulshreshths get shattered hearing this.
In the upcoming it will be shown that Golu, Ankit and Golu will be on the way in the ambulance with Anubhav's body. Golu will ask where Gungun is. Ankit will say that he doesn't know if she will go to her house or will come to their house.
Golu will ask the same to Gungun in the call. Gungun will say that she won't come to their house. Golu will say that it's her rights. Gungun will say that she doesn't have courage to face them. Akriti will fight with Golu for still supporting Gungun.
She will blame Gungun for Anubhav's death and will curses her to get never happiness. Other hand Gungun will be crying.
What will happen next? Did Gungun misidentify Anubhav's body? What destiny is stored for Gungun ahead?
Stay tuned to this space for latest update of your favorite shows.