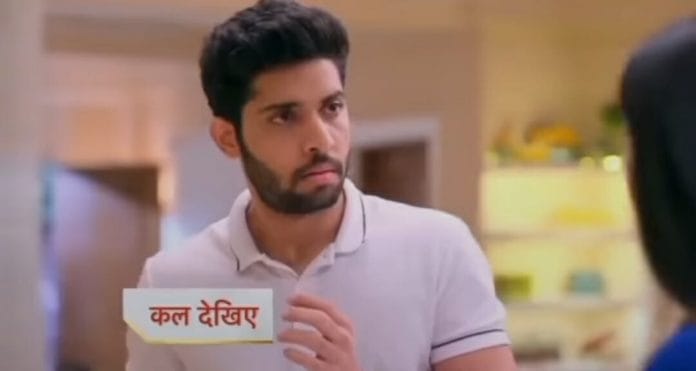 Kabhi Kabhie Ittefaq Sey Spoilers, Upcoming Story, Latest Gossip , Future Story, Latest News and Upcoming Twist on tellyexpress.com

Star Plus' popular show Kabhi Kabhie Ittefaq Sey is gearing up for more drama with Anubhav and his family being against Gungun going to US with Armaan for her treatment despite learning about her illness.
In the current story it's seen that Gungun tells the Kulshreshths that she's quitting her job as they wanted and adds that hereafter she will be their puppet and will do whatever they want. Armaan gets Gungun's passport from the chairman to apply for her US visa.
Gungun comes to the office to give her resignation, but on seeing Armaan, she decides to not give it in front of him. Armaan asks Gungun to go with him to US to get her best treatment there.
As Gungun worries about her family's disapproval, Armaan states that her family didn't care about her, so she should also stop caring about them. He asks her to choose between her health and her family. Later Gungun requests family to allow her to go to US with Armaan for her treatment.
Anubhav and Charudatt ask Gungun to divorce him before going to US with Armaan shocking Gungun. Anubhav and Charudatt accuse Armaan of taking advantage of Gungun and they accuse Gungun of letting Armaan taking advantage of her.
Gungun argues with them defending herself and Armaan. Gungun finally reveals to them that she has brain tumor, Yet Anubhav and the family demand Gungun to get her treatment done in India which stuns Gungun
In the upcoming episode it will be seen that Anubhav will fight with Gungun over her decision of going with Armaan to America for her treatment. Anubhav will accuse Armaan of wanting to separate Gungun from him and he will accuse Gungun of wanting to go to America to enjoy with Armaan. Gungun will get furious and will slap Anubhav shocking all.
What will happen next? How Anubhav will react to Gungun's slap? Will Gungun choose Armaan over Anubhav?
Stay tuned to this space for latest update of your favorite Hindi shows