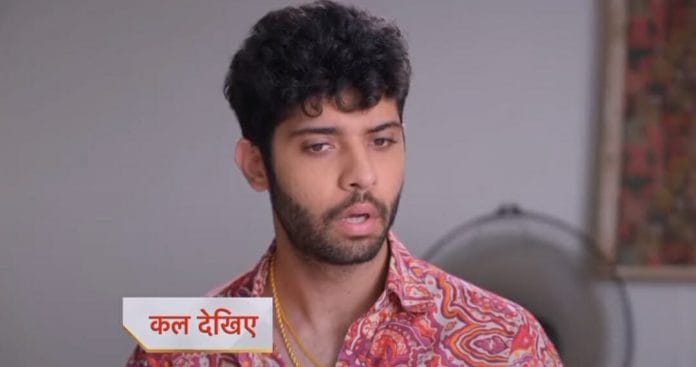 Kabhi Kabhie Ittefaq Sey Spoilers, Upcoming Story, Latest Gossip , Future Story, Latest News and Upcoming Twist on tellyexpress.com
Star Plus famous Kabhi Kabhie Ittefaq Sey is all set for more drama with Anubhav living as Madhav in fishermen locality after losing his memory in the accident.
In the current story it's seen that Armaan surprises Gungun by revealing the magazine's cover page design which contains her picture.
Gungun gets emotional on recalling Anubhav convincing her for the magazine's interview and photo shoot. Armaan says that the magazine is a tribute to his mom and he is happy that Gungun is the first face of his magazine.
Gungun then shares with Armaan about trying to find some Madhavan due to which she wasn't able to meet the brave fisherwoman. Other hand Kulshreshths decide to get Goli and Pradyush married the next day. Goli refuses to wear red color clothes for her wedding as whole family is sad with Anubhav's demise.
She misses Anubhav and breaks down. Meanwhile Anubhav refuses to have food. Vina plays a game with him. She drags him out hearing music playing and dances with him. Goli and Pradyush get married. Garima informs the same to Gungun.
The latter gets upset that they didn't even invite Garima. She advises Garima to reconcile with Akriti. But Garima refuses stating that Gungun is her only daughter. Gungun says that she's fine. She can never forget Anubhav, but she is happy in fulfilling his desire.

In the upcoming episode it will be shown that Vina will ask Anubhav if he likes to stay with her to which Anubhav will nod yes. Vina will get happy and will ask if he can stay with him forever.
She will ask Anubhav to promise the same. Anubhav will also promise. Gungun will be in the fishermen locality and she will be distributing sweets to the children. Vina will run holding Anubhav's hand. Gungun will notice something and will look on shocked.

What will happen next? Will Gungun see Anubhav?
Stay tuned to this page for the exclusive update about your favorite Hindi show.