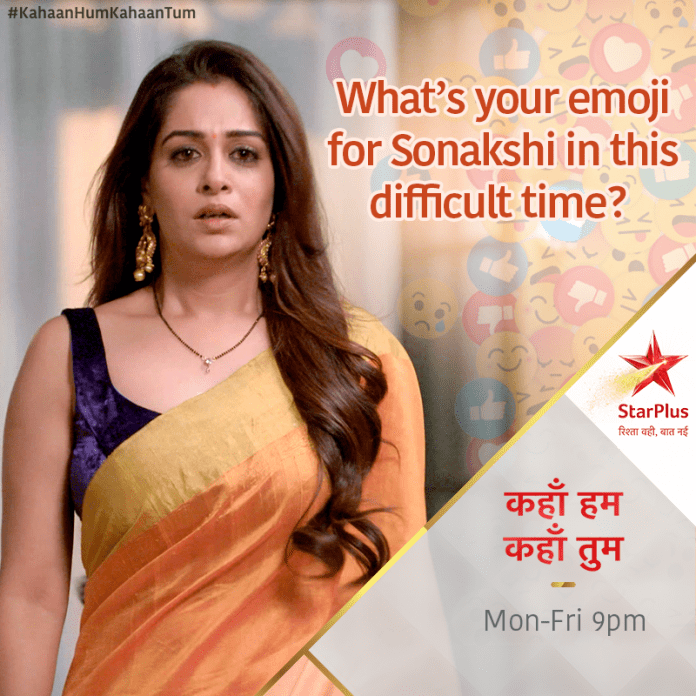 Today's episode starts with Sonakshi asking what is there in the papers. Rohit says divorce. Sonakshi stands shocked. Rohit says to her that he believes Ajit reveled about Naren's truth to Suman not she but Suman created the scene in front of all. He says she didn't think about their family. He asks Sonakshi to read out the papers sign it and leave. Sonakshi reads the paper and asks Rohit if someone forced him to sign divorce or it is his decision.
Rohit says it is his decision and Sonakshi slaps Rohit twice for his acts. She asks Rohit why he is giving divorce on the basis of infidelity. She asks Rohit if he wants to prove she is characterless. Rohit stands shocked and looks at Venna. Sonakshi asks Rohit if he would have said once she would have leave. She asks Rohit if he too feels she is characterless. Rohit says yes. Ajit tries to interrupt and Nishi slaps him.
Rohit says to Sonakshi non-stop drama is going on at his house and because of her every relation is breaking so she should leave. Sonakshi cries and leaves the Sippy mansion saying to Rohit that she hates him. She recalls her moments with Rohit. Rohit parallely recalls how Sonakshi slaps him. He sees his wedding picture and cries. He apologizes to Sonakshi and says my family hates him and for her sake he did all this. Rohit says he trust her and loves her. He says my family hates her and she doesn't deserve all this thus he wants her to be happy in her own world away from Sippy mansion.
On road, Sonakshi gets shocked seeing Mahesh. She asks Mahesh he was in the jail. Mahesh says he came out. He further says to Sonakshi that she has only two ways left either to come with him to his house or die with his hand.
Here, Ajit informs Suman that Rohit throw Sonakshi out from the house. Mahesh drags Sonakshi to the car but she escapes. Mahesh runs behind her. Sonakshi kicks Mahesh and about to run but meets with an accident. (Episode Ends)
Precap: Rohit looks for Sonakshi.