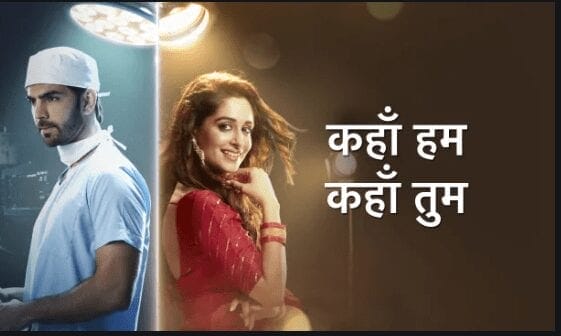 Today's episode starts with Rohit brings Sonakshi home and welcomes her. Venna comes to receive Rohit. Vimmi recognizes Sonakshi disguised Nurse. Nishi interrupts and says there is no need of Parvathy. Rohit says he needs her. He acts to convince Sippy's so that Sonakshi stays back. Venna gets convinced and asks Nishi to let her stay. She asks Sonakshi to stay with Rohit.
At room, Rohit hugs Sonakshi and flirts with her. Sonakshi asks Rohit to first concentrate on important matters. The duo first decides to anyhow get Nishi's mobile to destroy the tracker. She goes to kitchen and inquires from Vimmi what has been made for the dinner for whom. Vimmi recognizes Sonakshi and gets happy. She says she is with her.
Pari sees Sonakshi. Sonakshi gets angry at Pari for trying to marry Rohan. Pari threatens Sonakshi and asks her not to cross her way else she will open her drama in front of Sippy's. Sonakshi calls Suman and asks her why she allowed Pari to stay at Sippy house. She further says to Suman that she will not let Pari break Tanya's house. Suman asks Sonakshi to do whatever she wants too.
Further, Nishi drinks soup and gets loose motion. She runs to washroom. Here, Pooja wonders what is happening between Rohit and nurse after she spots Rohit rubbing her leg on her. Nishi keeps running to washroom and meanwhile, Sonakshi takes away Nishi's mobile.
Rohit and Sonakshi try to unlock Nishi's mobile. Pooja enters the room and gets angry at Ronakshi. She threatens Sonakshi if she didn't leave the house than she will tell Sippy's about her. Later, Rohit discloses to Pooja that Nishi is behind Naren's condition. Pooja sits stunned. (Episode Ends)
Precap: Pooja decides to hack Nishi's mobile. Nishi spots Parvathy at Rohit's room along with Pooja.