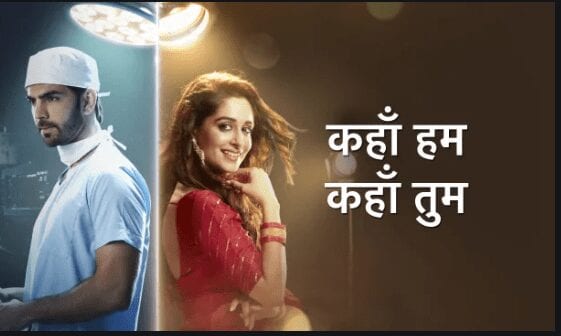 Today's episode starts with Sonakshi telling to Sippy's that Nishi didn't gave Rohit antidote thus he was sinking. Sippy's ask Sonakshi why Nishi will do that. Sonakshi reveals that because she wanted to kill Rohit same way like Naren. Nishi says to Sonakshi that she is not well and asks her why she will try to end Naren's and Rohit's life. Sonakshi asks Naren to help her by doing any signal against Nishi. Naren tries but Nishi covers up. She reveals to Sippy's that Venna kidnapped Sonakshi. Rohit stands shocked hearing the truth.
Venna says to Rohit to trust her as whatever she has done she did for his sake. Sonakshi stands shocked. Nishi reveals that Sonakshi is again here to destroy their family. She also accuses Pari for throwing Tanya out. Ahead, Rohit thinks of Sonakshi's word and fake yelling at her. Nishi wonders what Rohit and Sonakshi are doing. Rohit throws Sonakshi out from the house and apologizes to her.
There, Pari comes and taunts Sonakshi. Sonakshi asks Pari to think about her and her child what if Rohan will not accept her. Other side, Nishi decided to harm Naren. Here, Rohit apologizes Sonakshi on behalf of Venna. Sonakshi says Venna loves him a lot thus she did. She further discusses with him how to expose Nishi. Rohit tells to Sonakshi that Pooja is keeping an eye on Nishi.
Pooja sees Nishi going Badi Maa's room. She follows her and finds Nishi using Badi Maa's mobile. She thinks of Sonakshi's word and cracks Nishi installed the app in Badi ma' mobile. Pooja somehow manages to destroy the mobile. Nishi gets angry at Pooja.
Other side, Pari brings Tanya home and apologizes to Sippy's. Tanya refuses to accept Rohan. Veena disowns Rohan and throws her out. She forgives Pari too. There, Nishi asks mechanic to mend the mobile sitting here. YK asks Nishi why she is getting hyper for the mobile. Nishi asks him not to give any advice to her.
Meanwhile, Rohit disguise Naren as woman and shares a plan with Pooja. Sonakshi enters the Sippy mansion with Holi peoples. Ajit enters the house too. Nishi spots Rohit with a woman. (Episode ends)
Precap: Rohit operates Naren. Nishi tells to Sonakshi that Naren died.