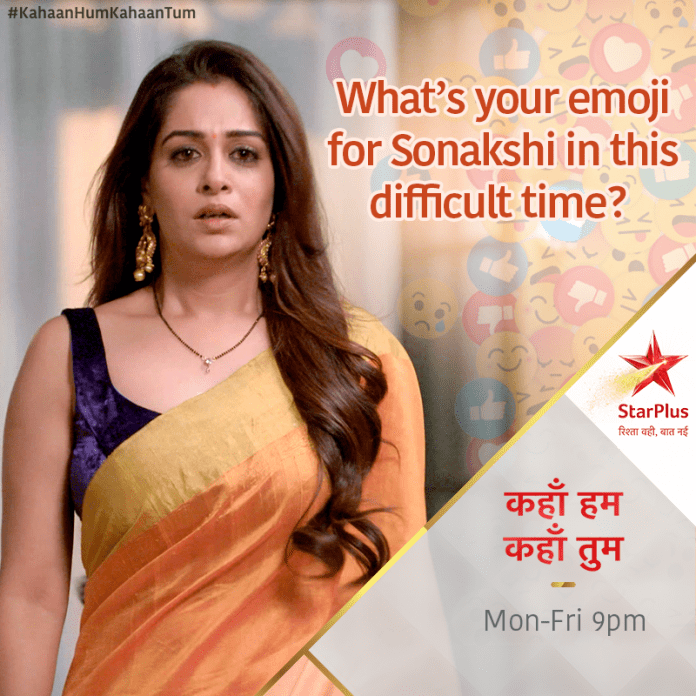 Today's episode starts with Akash asking Nishi to relax as Sonakshi has called them to wish them luck. Nishi says she is Rastogi and can never think about their good. She says Sonakshi is an actress and can do drama anytime.
Veena calls Sippy's and shows Suman'a gift. She asks Vimmi to throw the gift but Nishi asks to open the gift. They get shocked seeing cactus plant. Nishi asks Akash and Deepa to see. There, Sonakshi meets the producer and spiked her drink.
Other side, Rohit learns that Pari wants to give birth to a bay to avenge Sippy's. He asks Pari's doctor to ask Pari to meet him at the hotel. Here, producer instigate Sonakshi wrongly and convince her to come to her room. Meanwhile, Rohan plans with his friend and asks him to suggest him a way so that he can force Pari for abortion.
There, intoxicated Sonakshi expose film producer for spiking her drink and wanted to take audition in the bedroom. She threatens the producer saying she will pour coffee on him. Rohit reaches the hotel and learns about Sonakshi. Sonakshi about to fall inside the pool but Rohit saves her.
Rohit hugs Sonakshi. Later, Pari reaches the same hotel and Rohan asks his friend to keep an eye on Pari. Here, Rohit recalls his moments with Sonakshi and kisses her forehead and makes her sleep. Sonakshi half wakes up and behaves weirdly with Rohit. She doesn't remember Rohit and says to Rohit only that he looks like her husband. (Episode Ends)
Precap: Suman says to Sumit that only he can give emotional support to Sonakshi. Other side, Nishi asks Veena to get Rohit married second time.