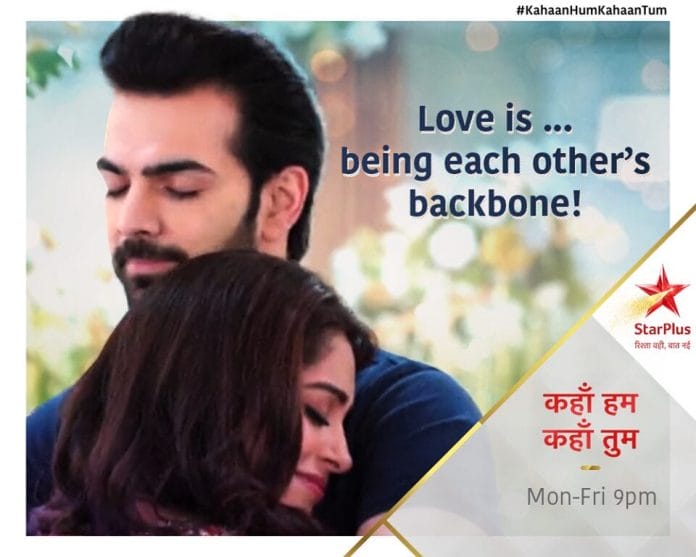 Today's episode starts with Rohit pouring his heart out to Sonakshi. He recalls his moments with Sonakshi and talks with sleeping Sonakshi. He confesses his love for her and recalls his marriage and moments with Sonakshi and gets teary.
Other side, Rohan visits Pari. Pari asks him why he is here and asks him about Tanya. Rohan tells to Pari that Tanya is heartbroken leaning she can't conceive. He then demands Pari to give her baby to Tanya. He pleads in front of Pari. Pari stands shocked.
There, Simmi asks Rohit to come. Rohit says he wants to stay with Sonakshi. Simmi asks Rohit if he loves Sonakshi so much than why he doesn't tell to her. Rohit tells to Simmi because Sonakshi deserves happiness and she can't get it staying with him.
Also read in Hindi:
कहां हम कहां तुम 5 मार्च 2020 रिटेन अपडेट: सोनाक्षी को पता चली रोहित की चोंकाने वाली सच्चाई!
Doctor tells to Nishi that antidote is working. Nishi asks doctor to wait for a while before injecting it to the patients. Here, Suman meets Sonakshi and feels proud. She asks Sonakshi to come back home. Sonakshi says she can't without knowing how Rohit is. Ahead, Suman reveals to Sonakshi that Rohit only helped her in surgery. She also tells to Sonakshi how Rohit helped her in spite of staying away from her. Suman says they did wrong by not recognizing Rohit. Sumit interrupts and reveals more truth about Rohit to Sonakshi.
Sonakshi gets stunned hearing about Rohit. Sumit tells to Sonakshi that Rohit has his own reasons for berating her but he loves her a lot. Sonakshi asks Suman to take her to Rohit. Here, Nishi breaks the antidote which was about to given to Rohit. (Episode Ends)
Precap: Sonakshi disguise as Nurse and slaps Nishi when Nishi questions who she is.