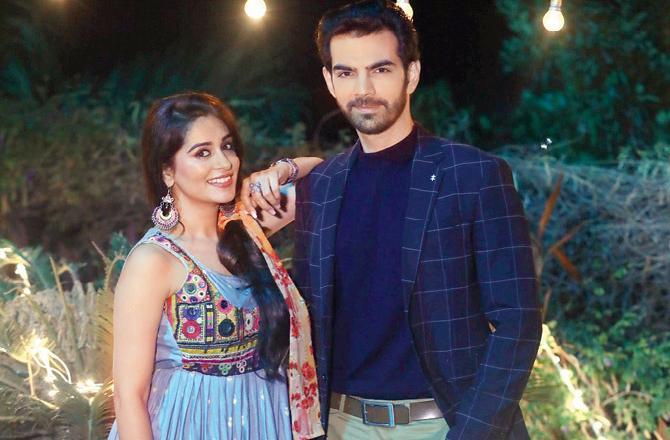 Today's episode starts with Nishi answering media.
Nishi gives credit to hospital development team for developing antidote and saving lives. Here, a woman thanks Sonakshi for risking her life to save as many lives. Sonakshi asks her not to say thank you. She further decides to meet Rohit but Venna and Nishi don't le to meet her. Sonakshi screams Rohit's name and Rohit feels restless.
Nishi calls security and asks him to throw Sonakshi and Suman out from the hospital. Suman takes Sonakshi and Sumit consoles Sonakshi. Sumit asks Sonakshi not to worry as he wll give all the update of Rohit's condition. Ahead, Rohit's health worsens and Venna gets restless. Nishi recalls how she broke the antidote bottle. Later, Sumit overhears when Nishi instigating Venna against Suman.
Other side, Suman and Sonakshi reaches home and looks for Pari. There, Rohan reaches home with Pari and Tanya gets angry seein her. Rohan tells to Tanya that Pari has decided to give her baby but as per her condition they have to take care of her. Tanya refuses but Rohan somehow manages to convenience her. Meanwhile, Venna asks Nishi to arrange senior doctor and save Rohit's life.
Also read in Hindi:
कहां हम कहां तुम 6 मार्च 2020 रिटेन अपडेट: रोहित की तबीयत नाजुक और…
Here, Sonakshi cries thinking about Rohit. She gets a call from Sumit and she asks him about Rohit. Sumit asks Sonakshi to care of herself as Rohit will be fine till tomorrow.
At morning, Sonakshi inquires about Rohit from Tulsi. Tulsi tells to Sonakshi that body is not responding to antidote. Later, Sonakshi disguise as Nurse and visits Rohit. She sees him from far and gets teary seeing him. Nishi catches Sonakshi and inquires about her. Sonakshi does acting and introduces her to Nishi. Nishi interrupts her and Sonakshi slaps her. (Episode Ends)
Precap: Rohit recognizes Sonakshi and asks her to go back. Sonakshi refuses to leave Rohit.