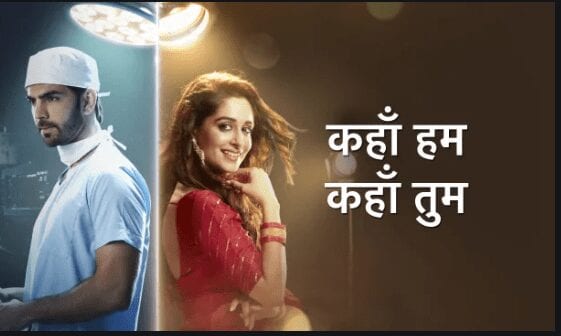 Today's episode starts with Sonakshi slapping Nishi. Nishi asks how dare she. Sonakshi than tells to Nishi that mosquito was there at her cheeks and she wasn't slapping her. Before Nishi could say anything, Tulsi and Simmi interrupts and tells to Nishi that the Nurse is here to take care of Rohit. Nishi tells the duo not to do anything without asking her from next.
Tulsi and Simmi tell to Sonakshi that every patient is getting well except Rohit. Here, Suman worries for Pari and Sumit asks her to relax. Sumit tells to Suman that he will file missing complaint. Ahead, Pari calls Suman and tells to her that she is at Sippy mansion. Suman gets shocked and asks Pari to come back home. But Pari refuses. She further thinks she has a plan against Tanya in her mind.
Other side, Sonakshi cries seeing Rohit. She says to Tulsi and Simmi that if anything happens to Rohit than she won't be able to forgive her. Rohit wakes up and asks who. Sonakshi says Nurse. Rohit doubts Sonakshi and catches her. He asks her to go. Sonakshi reveals to Rohit that she has learned all the truth and knows he loves her.
Rohit asks her to go and his health worsens. Tulsi tells to Sonakshi that Rohit has less time left. Sonakshi gets restless. Tulsi reveals to Sonakshi that Rohit's doctor only listen to Nishi and she dounts him.
Further, Naren gets restless learning from Venna that Nishi is taking care of Rohit. Afterwards, Veena spots Pari and asks her to leave. She gets angry at her. Tanya interrupts and tells to Venna that Pari will not go anywhere as she is pregnant with Rohan's baby. She argues with Venna and pleads her to let Pari stay at house. later, Pari does acting and Veena tells to Tanya that they are doing mistake by allowing Pari to stay at Sippy Mansion.
Other side, Sonakshi threatens doctor and asks him to reveal the truth. Doctor reveals to Sonakshi that Nishi said to him that she will give antidote to Rohit. Sonakshi says to doctor that she is sure Nishi didn't give antidote to Rohit. Doctor tells to Sonakshi that than Rohit will die. Nishi gets happy. Episode ends with Sonakshi learning Nishi has kept the entire antidote in a deep freezer.
Next week: Doctor tells to Tulsi and Simmi that Rohit is no more.