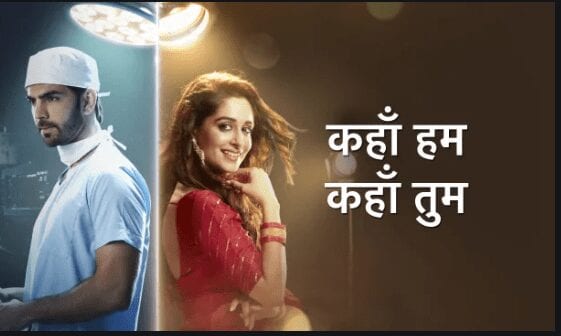 Today's episode starts with Sumit asking Sonakshi why she disguised as Nurse. Sonakshi asks Sumit not to question her more and asks him to help her as Nishi wants to kill Rohit. She says she is left with less time.
Here, Nishi sees Rohit and says she is just waiting for the nes of his death. She further sees Sonakshi disguised name on the list and doubts her. She calls Kerla's hospital and asks them to give her the information about the nurse Parvathy. Here, Sonakshi spots Suman and worries. She asks her mother why she is here. Suman says she brought auspicious thread for Rohit. Nishi spots Parvathy with her and doubts.
Sonakshi then makes a story and tells to Nishi that an officer from Health Ministry is here to meet her. Nishi goes to meet him. Sumit disguised as officer tries to engage Nishi. Meawhile, Sonakshi searches for the deep freezer keys from Nishi's cabins. Meanwhile, Nishi learns that nurse named Parvathy didn't work in Kerala hospital. She goes to Sonakshi and questions her. Sonakshi somehow manages to convince Nishi that she is a nurse from Kerla. Nishi still doubts Sonakshi and asks her what she is doing in her cabin. Sumit interrupts and asks Nishi to first give interview and then do anyother work.
Afterwards, Tulsi reveals to Sonakshi that Sumit has seek her help. She says she called her cousin who is working at Kerla hospital and asks to support her. Later, Rohit's health worsens and doctors wait for Sonakshi. They wait for antidote. Meanwhile, Rohit imagines Sonakshi ( lag ja gale) song plays in the background. Rohit and Sonakshi shares a moment of love together.
Rohit says to Sonakshi that he was going to leave the world but before he leaves wanted to say sorry to her. Sonakshi says to Rohit whatever bad he has done with her equally he has to do good with her. Rohit kisses Sonakshi's forehead and his health sinks. Back to reality; Simmi worries for Rohit and doctor tells that Rohit is no more.
Here, Sumit thinks hope Sonakshi's work is done. Nishi sees Sippy's crying and gets happy thinking Rohit died. She meets Veena and gets shocked learning Rohit is safe. (Episode ends)
Precap: Rohit and Sonakshi joins hand together against Nishi.