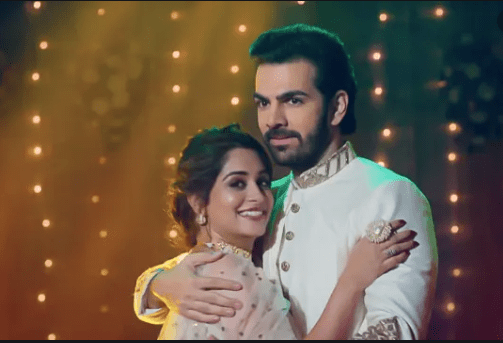 Rohit and Sonakshi who are angry with each other due to a misunderstanding is finally going to mend their differences. We all know that two people who love each other deeply cannot be away for longer. Something similar is happening for Rohit who is away from home due to his medical commitments and meanwhile he realised he is missing his wife a lot.
On the other side Sonakshi is feeling lonely amidst of being surrounded with the entire family just because Rohit is not present there. This distance between both of them made the duo realise that somehow they are lacking some efforts and making things difficult for them which is hurting them only in the end actually. In tonight's episode, Rohit is going to you say something really special and emotional for his wife and to all the people who are married.
In the last episode we have seen Rohit is back from Delhi and Sonakshi is missing his presence in the party. Both of them meet each other in bedroom in an awkward position. In tonight's episode of the daily audience will get to see, Rohit will give a speech in party on the eve of YK and Nishi marriage anniversary . He says to people who are married love each other cares for each other and there is so much affection and liking for each other as well.
However marriage is not a bed of roses sometimes they argue and when they failed to you understand those unspoken words of each other somehow their love take a back seat and the ego comes in the front which blocks them to have a free flow of communication. I want it a marriage with Sonakshi where we can be able to handle each other ego, disagreement and differences of opinion. Sonakshi gets emotional after listening to his speech however everybody else clapped for him.
Are you excited to listen to the full version of his speech? Then don't forget to tune in Star Plus tonight.