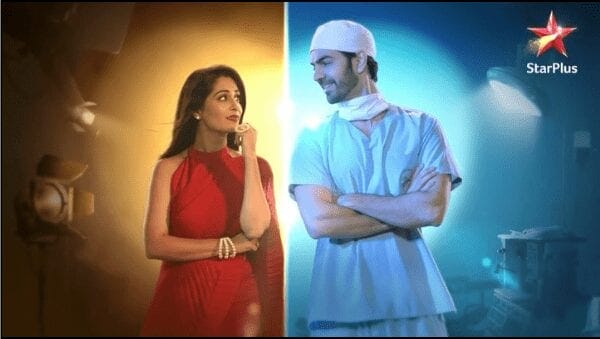 Today's episode starts with Venna welcoming Sonakshi and sees Rohan. All the Sippy members leave Sonakhsi at door step and run towards him. Sonakshi stands confused.
Few hours before, Priest asks Rohit to complete the left ritual on time. Venna ask to stop and lashes out at Sonakshi for making Raima sit in veil in place of her. She accuses Sonakshi and says because of her whole family suffered. Rohit supports Sonakshi and Venna ask him not to interrupt, as she is talking with Sonakshi. Sonakshi apologizes to Venna.
Venna gets emotional. Rohit tries to console Venna and ask her to forgive Sonakshi. Venna ask priest to start the Sonakshi. Shukhmani ask Rohit to go and make Sonakshi ready.
Sonakshi hugs Rohit and apologizes to him. She pours her heart out to Rohit and Rohit consoles her. Later, Rohit weds Sonakshi and fills her hairline with sindoor. Afterwards, Pari and Pulkit get emotional and hugs Sonakshi. Sonakshi ask the duo to always take care of Suman.
Also, Read in Hindi :-
कहां हम कहां तुम 20 नवंबर 2019 रिटेन अपडेट: रोहित ने सोनाक्षी को सांत्वना दी!
Suman comes and says to Sonakshi that she wants to say something to Venna. She says to Veena that Sonakshi today has got a mother who will always give her good suggestions. Suman cries and hugs Sonakshi. She asks Madhubala to bring Sonakshi's tiffin. Further, Suman hugs Rohit and Sonakshi.
Also, Vote Your Favourite Couple Love Scene :-
Rastogi's bids farewell to Sonakshi. Sumit goes to Raima and ask what she is thinking. Raima says to Sumit that she not comfortable in going back to Sippy Mansion. Sumit offers Raima to come to his house. At Sippy house, Venna welcomes Sonakshi. She sees Rohan and all the Sippy members leave Sonakhsi at door step and run towards him. Sonakshi stands confused. Everyone take care of Rohan. Veena asks Tanya not to worry about Rohit. Vimmi says to Rohit that Sonakshi is standing outside. (Episode Ends)
Precap: Sippy boys give first night suggestion to Rohhit. There, Vimmi gives suggestion to Sonakshi.