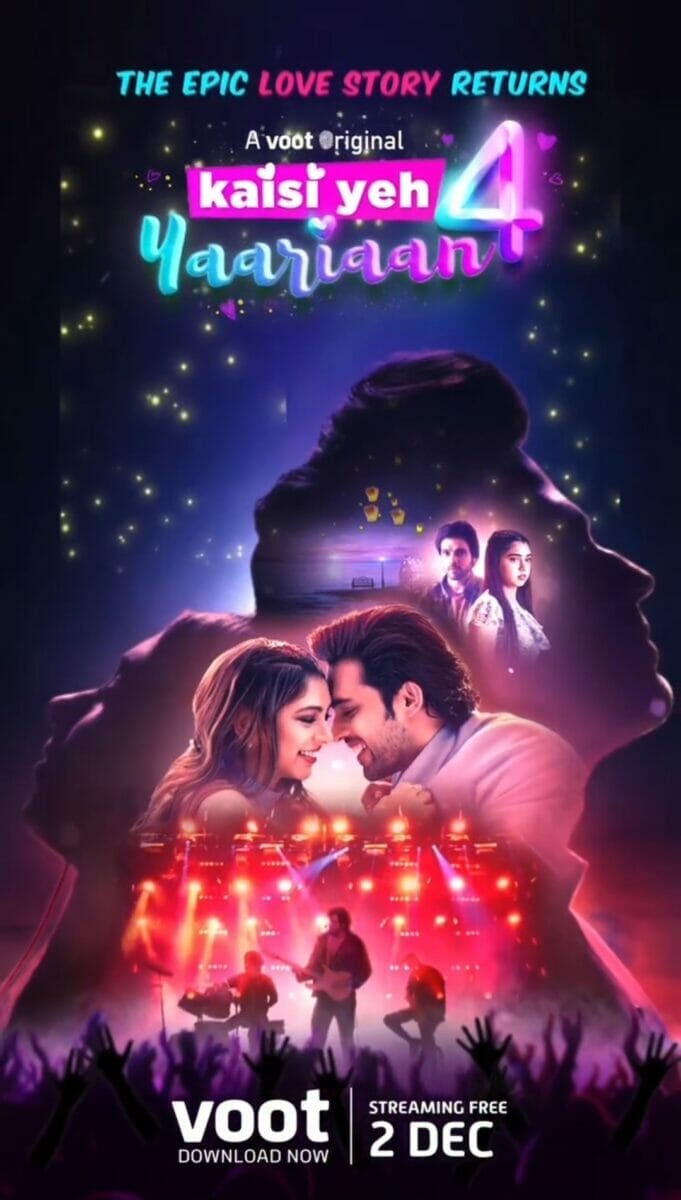 By Smita Pal| The youth based romance show Kaisi Yeh Yaariaan became a cult favourite by the devoted audience The fourth season of Kaisi Yeh Yaariaan will stream on Voot from December 2, 2022, putting an end to fans' long wait to see the duo on TV. . It has gotten a lot of support from its dedicated audience.
One of the few TV shows, Kaisi Yeh Yaariaan, has been able to appeal to Gen Z and millennial viewers. It would be an understatement to say that the show has received a lot of praise; among teenagers and young people, it has come to represent love and camaraderie. In addition to being the most popular cult rom-com in India, "Kaisi Yeh Yaariaan" is also one of the most current and relatable series for young people in that country. After receiving a fantastic response and enjoying a phenomenal three-season run as the audience's favourite on-screen Jodi, MaNan is back. As it transitions into a new phase for the show, Kaisi Yeh Yaariaan's fourth season includes a number of new faces in addition to its original ensemble.
The fourth season of Kaisi Yeh Yaariaan chronicles Manik and Nandini's journey after they make the vow of "Hamesha forever" to one another. How the pair manages their way through love, the difficulties of a fraying relationship, and the various moods that come with being young and ambitious is the main struggle of this season's story.
Parth stated when discussing the upcoming season. I feel honoured to play such a significant role in a production that has received the unwavering devotion of the public for more than ten years." We're back this season with a bang to make sure we live up to the expectations of our audience and we hope they continue to love the new season as well."
Niti also discussed her upcoming season's role, Nandini, saying, "Nandini's character will always be important to my heart." I'm sure that much more than before, our viewers will be able to relate to the love story of Nandini and Manik. I'm thrilled for the affection MaNan continues to receive and feel lucky to have been a part of this legendary event from the beginning.
The affection and adoration have completely beyond my expectations, she continued. I'm excited to see how the audience responds to the increased love, drama, passion, and complexity this season. I hope that the show receives the same amount of love as previous seasons.
Actors Parth Samthaan, Niti Taylor Bawa, Kishwer Merchant, Ayaaz Khan and Mehul Nissar, amongst others, will be reviving their original characters in the show's new season. This season will also feature Aayush Shokeen, Sagar Parekh, Jaanya Khandpur and Palash Tiwari in supporting roles, creating more intrigue and drama.