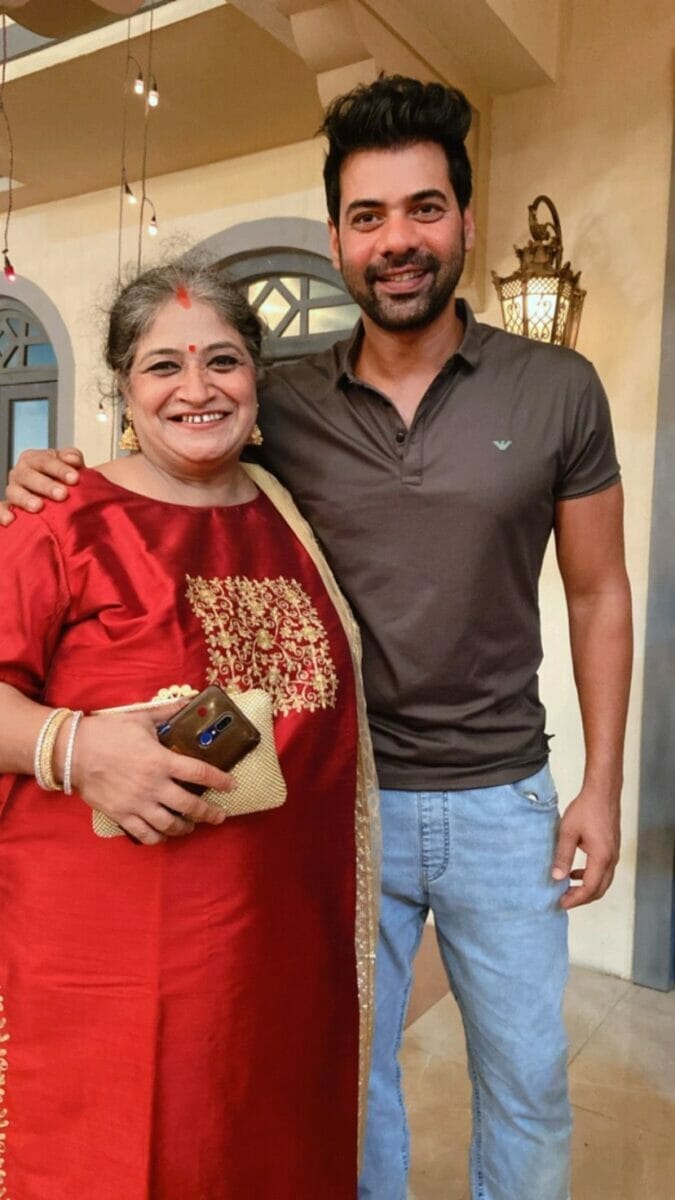 Kajal Khanchandani plays the role of Dadi in Prateek Sharma's Pyaar Ka Pehla Naam Radha Mohan. She shares a special bond with Shabir Ahluwalia, who plays Mohan, one of the titular roles in the show. In fact, she bonds well with everyone else and enjoys her time on the set.
"This team is like a family. We all have a great bonding with each other. It is difficult to pick one as we are like one big family. It's really fun to be on the set. If I have to take one name then I must add that I bond very well with Shabir sir. He has a great sense of humour and is a very down-to-earth person. He has a magical aura about him and his presence brightens the whole set," she says.
Many incidents keep happening on the set now and then. However, when asked about it Kajal shares that she is unable to recall if anything funny happened of late.
"I mean there's nothing at the top of my head right now but I would definitely like to share one particular incident. Recently, I went through a personal tragedy and would like to mention how everyone on the sets was concerned and helped me through it. Actually, I lost my 28-year-old niece a few days back. She suffered a massive heart attack. I was just not in the right state of mind to shoot, but as you know we have tight deadlines to meet and I had to deliver a few scenes. I was trying my best but I was upset and was messing up, and wasn't able to deliver my dialogues properly. So we had to go for a few retakes. Despite this, the cast and crew were absolutely supportive throughout and especially our director, Mr. Prateek Shah. He was very patient and co-operative. Everyone was very considerate and gave me enough time to adjust and perform," she sounds emotional.
During breaks, Kajal shares that the team sits together and plays games like Antakshri to lighten the mood and relieve some stress. "We also make instagram reels or sit around and share anecdotes over a cup of tea and snacks," adds the actor