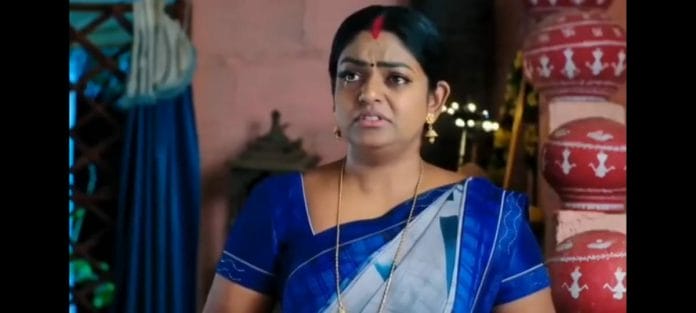 Karthika Deepam Upcoming Story, Spoilers, Latest Gossip, Future Story, Latest News and Upcoming Twist, on TellyExpress.com
Maa TV popular show Karthika Deepam serial is witnessing some major turning points. Currently, Durga makes a promise to Deepa has glued the audience to the screens.
As reported earlier, Durga asks Deepa if she still doubts Indrudu and Chandramma. Deepa says yes and says Chandramma is still worried just because I asked her to show her daughter once.
Durga asks Deepa if she has any proof other than her gut instinct. Deepa says if she had then she will be with Sourya and not here thinking about it. Durga says they may escape from this city after seeing you if Sourya is with them so leave about Sourya and concentrate on Mounitha.
Deepa looks on. Karthik takes Mounitha to her car. He suspects Mounitha joined her hands with Indrudu. Mounitha blames Deepa for Karthik's change. She confronts Deepa and challenges Deepa that she won't leave Karthik even though she lost her life.
Chandramma waits for Indrudu. Indrudu returns home and tells her how he escaped from Karthik. Chandramma says you saw Jwala's father on road but her mother came to our house but I mislead her. They decided to shift to a new city. That time Anandrao and Hima come there.
Deepa recalls Sourya. Durga notices her in tears and asks her if she is thinking about Sourya. Deepa asks won't he trusts Sourya is there. Durga makes promises to her that he knows about Sourya's whereabouts and will bring her if she is there.
In the upcoming episode, viewers going to witness Karthik stops Durga from going to Indrudu's house. He assures Deepa that they can go to Indrudu's house tomorrow to clear their doubts. On another side, Mounitha decides to find the reason behind Karthik's change.
Anandrao requests Sourya to return home for them but Sourya denies it.
Will Karthik be able to find Indrudu's deceit? Can Deepa find Sourya?
All these questions will be answered in the upcoming episodes.
To know what will happen next in your favorite show, keep checking this space for new and exclusive updates.