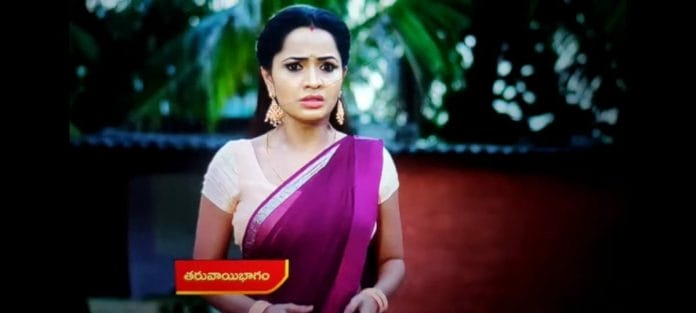 Karthika Deepam Upcoming Story, Spoilers, Latest Gossip, Future Story, Latest News and Upcoming Twist, on TellyExpress.com

Maa TV popular show Karthika Deepam serial is witnessing some major turning points. Currently, Soundarya visits Mounitha have glued the audience to the screens.
As reported earlier, Durga shares his suspicion with Deepa about Karthik recalling his past. Deepa asks Karthik why does he think like that? Durga and Deepa talk about Karthik's recent behavior and suspect him more.
Durga and Deepa don't understand why Karthik is not leaving Mounitha if karthik recalls his past. Durga says they have to find out the reason behind it. Deepa agrees. Mounitha threatens to kill Deepa and tells Deepa to start counting her hours. Mounitha leaves from there.
Mounitha asks the waiter for the bill. The waiter says it has already been paid by her showing Soundarya. Mounitha gets shocked seeing Soundarya. Mounitha greets Soundarya and asks what is she doing here? Soundarya says to Mounitha they will go to her home and talk but Mounitha says the house is completely in a mess. Soundarya insists Mounitha to go to her home. Mounitha agrees.
In the upcoming episode, viewers are going to witness Deepa will ask Karthik not to say anything when she is going to argue with Mounitha today. Karthik agrees. Mounitha sees Karthik and Deepa inside and thinks of how to divert Soundarya.
Soundarya comes there in her car. Mounitha invites Soundarya inside. Deepa hears Mounitha's voice and comments on her. Deepa and Karthik will open the door and get surprised.
Will Karthik be able to save Deepa?
Will Soundarya be able to meet Deepa and Karthik?
All these questions will be answered in the upcoming episodes.
To know what will happen next in your favorite show, keep checking this space for new and exclusive updates.