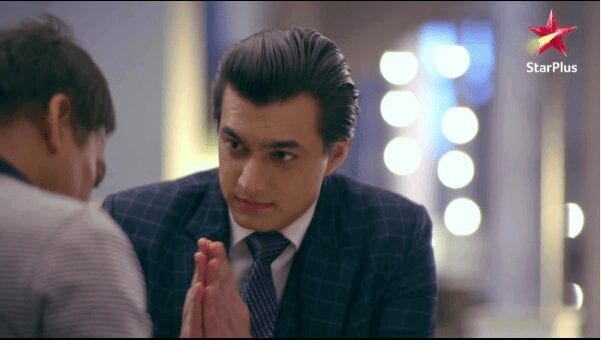 Show Yeh Rishta Kya Kehlata Hai is going to bring intense and emotional track focusing on the bond of father-son.
The makers of the show have released a shocking promo where Manish is seen acting child and Kartik taking care of his father alone. This heart-wrenching promo will surely bring tears in your eye so check out the promo below.
From the promo it seems Manish will have a memory loss. Well, it will be interesting to watch how Manish suffered the memory loss? Wait for the episodes to unfold. Keep watching Yeh Rishta mon-sat on Star Plus
So far in the episode it is seen, Sita tries to trap Kartik in a false accident case. Naira learns about Sita's intention and exposes Kundan in front of her. Sita withdraws the case. Ahead, Goenka's gets the notice to vacant the house as they are not able to pay loan. Naira than sells her dance academy and saves the house. Kartik and Goenka's feel proud of Naira.
In the upcoming episode, Goenka's will welcome Gayu and Samarth's baby. Kartik Naira will spend quality time together. Kartik will wish to get back her daughter meanwhile; Manish will suffer a memory loss.
Stay tuned with us for more news, spoilers and latest updates.