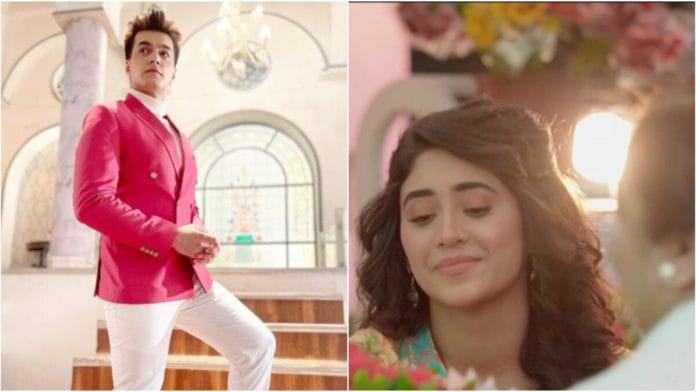 Yeh Rishta Kya kehlata Hai Upcoming Story, Spoilers, Latest Gossip , Future Story, Latest News and Upcoming Twist on TellyExpress.com
Shivangi Joshi and Mohsin Khan starrer Yeh Rishta Kya Kehlata Hai is all set to witness major drama ahead. Kartik will go to police station to enquire about Sirat. He will learn that Sirat is staying at Dalhousie. Kartik will land to Dalhousie to start his search for Sirat. Do Sirat and Kartik's face-off will happen this soon, well wait for the suspense to unfold. Keep watching Yeh Rishta Kya Kehlata Hai mon-sat on Star Plus.
So far in the episodes it is seen, Kartik reads the news and learn Sirat didn't attend the court from last two hearings. He thinks upon the reason. There, Sirat recall why she didn't attend the hearing. In the flashback, Sirat spot Kartik at the court. She run away from the first hearing. She further think because of Vishal she didn't attend her second hearing. Back to reality; she has to attend third hearing anyhow.
Kartik think if Sirat will not at attend the third hearing than she will be accused as runaway. Vishal chases Sirat and enquires about her existence. He asks if she is a murderer of her husband. Sirat asks Vishal to leave. Vishal gets adamant to learn Sirat's truth and keep accusing her. Sirat recalls accusation she faced in the past and punches Vishal hard. In the meantime, Kartik inform Naksh about his comeback to India.
There, Sirat recalls Vishal's accusation and worry about the old couple who trusted her. Lady come and asks Sirat why she is restless. Sirat makes an excuse. She feels bad for hiding her truth from the couple. Later, Goenka's get elated seeing Kartik at the house. Kairav and Vansh gets happy too. Further, Kairav encourages Kartik to find about Sirat.
Follow us for more TV news, spoilers and latest updates