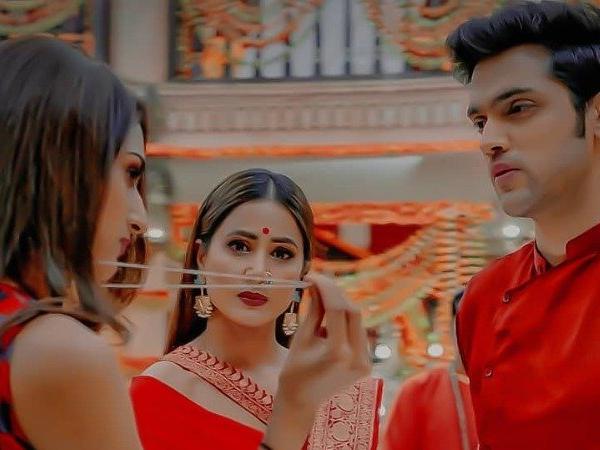 In Upcoming episodes of Star Plus' popular show Kasauti Zindagi Kay 2 is witnessing high voltage drama these days.
In the upcoming episodes we will see that In an effort to separate Anurag and Prerna, Komolika intoxicates Prerna during Holi celebration. After learning about Komolika's evil intentions, Prerna makes a counter plan to stay in the Basu House.
In an intoxicated situation Prerna will inform Anurag about her pregnancy and the duos will share some romantic moment and Anurag will take Prerna to his room where he will arrange a Saptapadi (Holy fire) and will take a pious round around the fire taking a wedding vows.
As Komalika has kicked out Prerna from the Basu Mansion , Prerna will make a counter plan to stay in the Basu house and will disguise as a Punjabi Sardarji and will enter the Basu house and with the help of Anupam and Shivni will get the legal paper and will reveal her real identity in front of Komalika and will burn down the paper.
To know more keep watching Kasauti Zindagi ki on Star Plus Monday-Friday 8:00 pm.