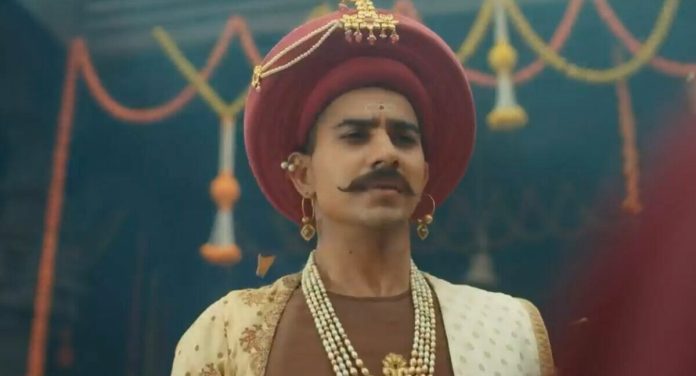 Kashibai Bajirao Ballal Spoilers, Upcoming Story, Latest Gossip , Future Story, Latest News and Upcoming Twist on tellyexpress.com
Zee TV show Kashibai Bajirao Ballal currently focusing on a track of Bajirao and Mastani's growing romance. What will be the result of it when Kashi will learn that? It will be exciting to watch.
Previously it was shown that Baji tried to express his love for Mastani and the enemies attacked her at that time. Baji tried to protect her but Mastani got stabbed. She told Baji after hugging him that she wished to die if he can't be hers.
Later Mastani fought for her life and Baji finally accepted Mastani as his life partner. He said that he will start a new chapter of his life with her and will never leave her. They left for Puna and there Kashi was delivering her child. She missed Baji while going through the labour pain. She eagerly waited to see him.
In future episodes it will be shown that Matang will caution Mastani saying she will have to face Kashibai at Shaniwad wada. People obey Kashibai a lot there. Kashi has all the control over Baji's life and all the responsibilities too. She only convinced Baji to go to Bundelkhand.
Kashi will give birth to a baby boy after a lot of complications and she will get delighted to know that Baji is coming back. She will forget all her sorrows and will prepare to welcome him. Baji will ask his soldiers not to talk about Mastani to Puna people.
He will tell her to live separately until he gives the news to Kashi at first. He will promise Mastani that he will return back to her as he loves her only. Kashi will ask Baji what's the matter and why he is hesitating as if he brought "sautan" for her. Baji will get shocked to hear that word.
Will Baji gather courage to tell her the truth?
How will Baji face Kashi after telling about Mastani?
To know what will happen next in your favorite show Kashibai Bajirao Ballal, stay tuned to this space.