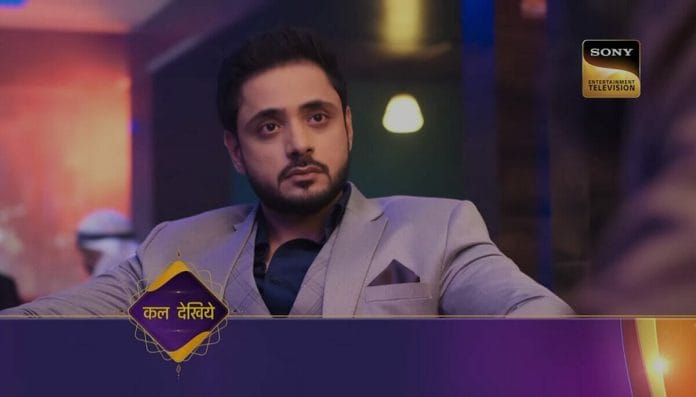 Katha Ankahee Spoilers, Upcoming Story, Latest Gossip , Future Story, Latest News and Upcoming Twist on tellyexpress.com

Aditi Sharma and Adnan Khan starrer Katha Ankahee is a newly launched Sony Tv show. This show is about how a widow also a single mother Katha doing multiple works to earn money for her Son Aarav's medical treatment who is diagnosed by a blood cancer and a business man Viaan who thinks women are with a man for his money.
Now that both Viaan and Katha reached Dubai and Viaan fails in his every attempt to communicate with Katha so it will be interesting to watch that what going to happen in the upcoming episodes.
In the current track it shown that hospital staff's, doctor and few other people applaudes for Aarav. Dr.Amit tells Aarav the medal which he wears belongs to super hero's so asks Aarav to follow his instructions and have the medicines on time in order to become one. Aarav then cracks a joke which makes everyone laugh.
Dr.Amit praises Katha and asks her to never leave her fighting spirit at all. Nirija arrives there and advices Aarav to take care of himself also decides to go to a hotel to stay but Katha and Aarav insists her to stay with them and takes her home. Aarav's friends who are senior citizens comes to meet him.
Aarav jokes around with them for a while. After they leaves Katha advices him to be in his energy saving mode for few more days. Later Nirija encourages Katha to go to Dubai. At night both Viaan and Katha gets restless. The next day both of them reaches Dubai.
Katha shuts up Viaan whenever he tries to talk to her. Katha then video calls Nirija and talks to all three of them. After Katha and Viaan decides to go to the meeting but Viaan's suggestion to take a break in between the meeting and dinner make Katha question Viaan. Viaan gets nervous.
In the upcoming episode it will be shown that Abadali will say to Viaan that he is so lucky to have Katha in his side who is a Rockstar which will bring a smile on Katha's face. He then will say that they could have conducted this meeting via video call but he moved by Viaan's gesture to meet him in person.
Katha will get shocked and looks at Viaan but the latter will refuse to meet her eyes. Later Viaan will offer Katha two crore rupees and asks her to spend another one night with him which will anger Katha.
Will Viaan's provocation make Katha confess her truth?
Will Viaan get succed prying information from Katha?
All these questions will be answered in the upcoming episodes.
To know more about what's happening in your favorite shows keep checking this space.