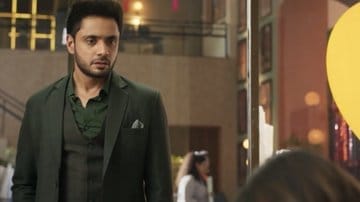 Katha Ankahee Spoilers, Upcoming Story, Latest Gossip , Future Story, Latest News and Upcoming Twist on tellyexpress.com
Sony TV Entertainment's show Katha Ankahee is recently showing Katha's turmoil as she is back at Earthcon. She is unable to control here emotions and decide to ask Viaan for a closure.
In the previous episode, Ehsan sat worried and Vanya comes there trying to cheer him. She asks if she can go to meet Katha. Ehsan says that she can go but Katha may look cold to her but she should not take it to heart as they still do not what Katha is going through. Vanya comes to Katha's office and they greet each other happily.
Vanya says about how Viaan silently accepts every pain but he is desperate to bring Katha back in his life. She gets emotional and leaves. Katha calls Pranav and the latter asks him about her experience at Earthcon. Katha says she is behaving very rudely with everyone but they all are being very polite to her.
Katha cries and tells Pranav that inspite of her behavior, she got very warm welcome at Earthcon. Viaan invites Raghav and Katha for get together at his home for Diwali. Raghav readily accepts it. Viaan says he wants to remind Katha somethings from past. Raghav asks Katha what she has been hiding.
In the upcoming episode Katha and Raghav's family will come to Viaan's house. Aarav will call Ruhi and ask where Katha is as her phone is not getting connected. He will question about where they are. To know what's happening next stay tuned to this space for more.