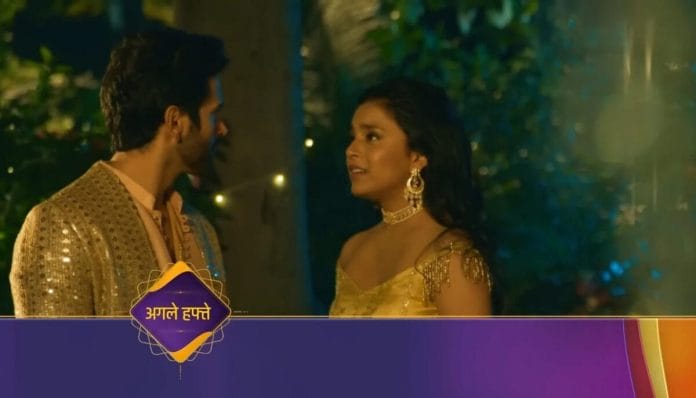 Kavya Ek Jazba, Ek Junoon Spoilers, Upcoming Story, Latest Gossip , Future Story, Latest News and Upcoming Twist on tellyexpress.com
Sony TV's New Show Kavya – Ek Jazbaa, Ek Junoon Is Witnessing An Interesting Track Where Rajiv gets out of jail.

As reported earlier Adi gives the proof to Shubh with which all the charges on Rajiv will be dropped. Sanjiv asks Adi why is he doing this? Adi says to Shubh and Sanjiv that Kavya will not take anything that is from his hand. Shubh comments on Adi.

Kavya gets bail for Rajiv and she thinks of how to prove that Rajiv is innocent and he hasn't taken bribe. Shubh comes forward and says Giriraj Pradhan gave that money as a reward to Rajiv and this letterhead is proof. Kavya sees that there is Giriraj Pradhan's signature and stamp on it. Kavya asks Shubh how did he do it. Shubh says he will do anything for her.

Mayank comes to Adi and asks Adi to come with him. Adi asks Mayank what is he doing. Mayank says he heard everything at the police station. It is shown Mayank overhears Sanjiv scolding Adi for giving the letterhead to Shubh and says Shubh isn't right for Kavya.

In the upcoming episode, viewers are going to witness Kavya, Adi, and Shubh are shown to be in a party. Kavya and Adi are shown to be dancing for a song. Adi is about to kiss Kavya but Giriraj comes and interrupts them.
Giriraj reminds Kavya that she and Adi don't have the same tastes, neither same upbringing. Giriraj asks Kavya what will she achieve by marrying Adi. Kavya thanks Giriraj and leaves from there.

Kavya thanks Shubh and says she realises she loves Adi. Kavya comes to Adi.
What will happen next?
Will Kavya be able to prove Rajiv's innocence?
All these questions will be answered in the upcoming episodes.
To know what will happen next in your favorite show, keep checking this space for new and exclusive updates on Kavya – Ek Jazbaa, Ek Junoon.