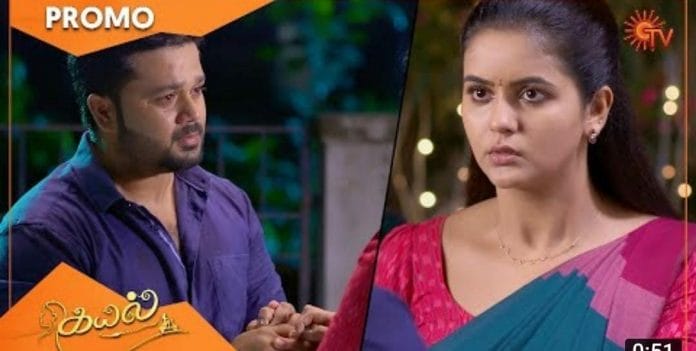 Kayal Upcoming Story, Spoilers, Latest Gossip, Future Story, Latest News and Upcoming Twist, on TellyExpress.com
Sun TV's popular show "Kayal" currently deals with Kayal trying to solve Devi's issues. Earlier its seen that Kayal failed to collect the money to buy Jewels. Now it will be seen that Ezhil to propose Kayal
In the previous episode we saw; Kayal questioned Devi about her wounds? Devi said to her that she wasn't happy here as they expected. She narrated to Kayal that Vedhavalli was torturing her in home. She was demanding her to do household works and complaining about her works.
Kayal was furious after heard her confession. Vedhavalli attend the Woman welfare association meeting. She raise her voice for Woman's. Kayal came there and mocked at her.
Vedhavalli demanded her to leave but Kayal was adamant not to leave. She revealed to everyone there about Vedhavalli's real face. She informed to them that Vedhavalli torturing her sister for not giving dowry. Kayal insulted Vedhavalli in front of all ans warned her that she won't stay quiet if she dare to play in Devi's life.
In the upcoming episode viewers will see; Kayal will get furious seeing Ezhil. She will clear with him that she considered him as her friend only. Ezhil will question her who said to her friends won't fall in love with each other? He will propose Kayal again.
What will happen next? Will Dharmalingam plot against Kayal? Will Kayal accept Ezhil's love?
In the upcoming episode will answer to our all questions stay tune with our space for more updates.