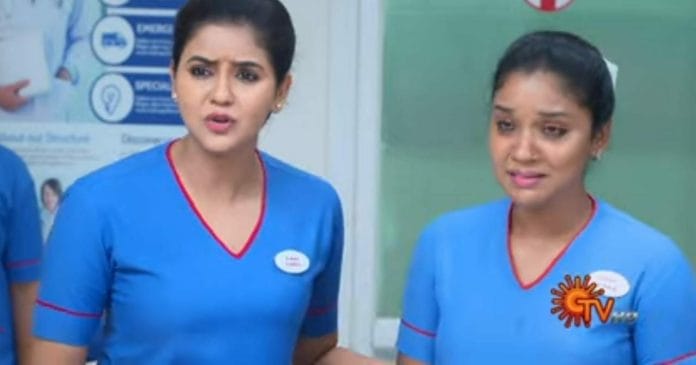 Kayal Upcoming Story, Spoilers, Latest Gossip, Future Story, Latest News and Upcoming Twist, on TellyExpress.com
Sun TV's popular show "Kayal" currently deals with Kayal trying to solve Devi's issues. Earlier its seen that Kayal failed to collect the money to buy Jewels. Now it will be seen that Gautham plan to trap Kayal
In the previous episode we saw; Moorthy waited for Perippa and Vadivu. He asked Dhanam why did she looking so dull? She informed to him that she don't like to start the function without Kayal and Devi. He lashed out at her for supporting her? Meanwhile Kamatchi came there to attend the function bringing smile to Dhanam face.
Later Perippa and Vadivu reached there. They enquired him about Kayal and Devi. He informed to them he didn't invited them reasoning they are not his siblings anymore. Perippa lied to him he stuck in traffic that's why he couldn't attend the function on auspicious time.
Moorthy said to him he lied to them about the timing. Kayal and Devi came there. He tried to create a problems there. Kayal said to him they are customers there. Perippa complained about the cooking. Kayal proved to him food tastes good.
In the upcoming episode viewers will see; Periappa and Vadivu will leave from there angrily. Moorthy will say to Kayal she insulted them. Kayal will ask him ti understand what's happening surround him?
Later Police will try to arrest Dhamayanthi. Kayal will tell him she injected the injection which Gautham said to her. He will deny it. Kayal will prove him with evidence.
What will happen next? Will Gautham get caught? When will Kayal find out the truth?
Upcoming episode will answer to our all questions stay tune with our space for more updates.