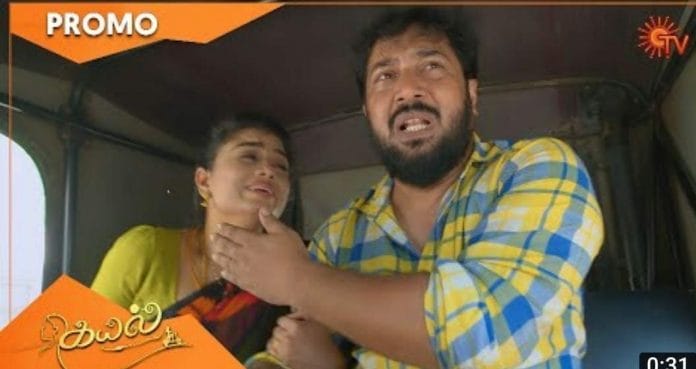 Kayal Upcoming Story, Spoilers, Latest Gossip, Future Story, Latest News and Upcoming Twist, on TellyExpress.com
Sun TV's popular show "Kayal" currently deals with Kayal trying to solve Devi's issues. Earlier its seen that Kayal failed to collect the money to buy Jewels. Now it will be seen that Moorthy to save Devi
In the previous episode we saw; Moorthy was cleaning the vessels. Dhanam shared with him that she wished to see Moorthy become a famous catering services owner. He wanted to give job to many persons and deliver food to many Annadhanam.
Moorthy assured to her that he will develop his business and make her dream comes true. Meanwhile, Kamatchi and Kayal were discussing about Devi's Thaali perukku. Kayal said to her that Vedhavalli wanted to discuss this with them.
Dhanam complained that they didn't invited them to give feast yet. Kamatchi Said to them let's discuss about it with them first. Vedhavalli got ready in rush and demanded Devi to complete all household work. Dharmalingam demanded goons to beat Moorthy. Meanwhile, Neighbour complained to Kayal that Anbu doesn't returned her money yet.
In the upcoming episode viewers will see; Moorthy will reach to Devi's house. He will carry her out to hospital.
Kayal and Kamatchi will reach the house and find out door is locked. She will dial to her number but it was ringing inside the home. Moorthy will call Devi's husband and alert him that Devi falls down and hurts her abdomen.
What will happen next? Will Dharmalingam plot against Kayal? Will Kayal accept Ezhil's love?
In the upcoming episode will answer to our all questions stay tune with our space for more updates.