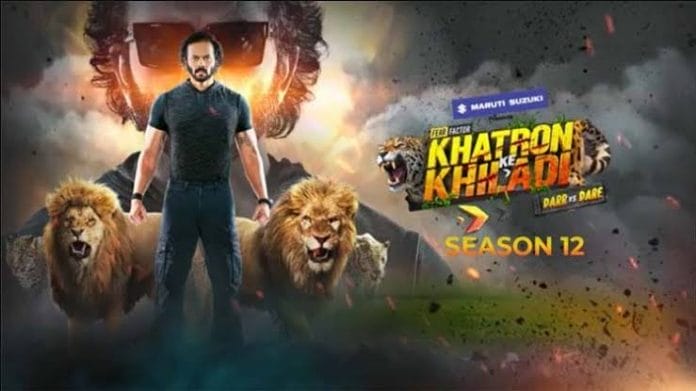 Khatron Ke Khiladi Spoilers, Upcoming Story, Latest Gossip , Future Story, Latest News and Upcoming Twist on tellyexpress.com
Colors TV popular show Khatron Ke Khiladi is back with season 12 with an impressive set of contestants as every year. It is the seventh week and it's a blockbuster week. In yesterday's episode we witnessed contestants performing some dynamic blockbuster stunts which was definitely a treat to watch. Now it will be seen that Mohit will faint during stunt.
Previously we have seen that Rohit announces that it's a blockbuster week which would not be any less than a movie. First it's like film Sholay where Pratik and Nishant were given the task to save Kanika. They performed some dynamic stunts where Pratik saved Kanika and Nishant got fear funda.
Next one was also a dynamic partner stunt where Rubina and Tushar and Mohit and Rajeev were partners. Rubina and Tushar won the stunt while Rajeev aborted it. Mohit and Rajeev got fear funda. Next was a surprise dynamic stunt where the contestants had no idea about what they are going to face.
Rohit guided the contestants which is a combination of all types of stunts like dynamic, current, water and creepy crawly. Jannat and Faisu performed the stunt where Jannat became the winner. Faisu got fear funda.
In the next episode we will witness, the fear funda contestant will perform more dynamic stunts to escape elimination. Jannat will again undergo current stunt while Mohit will faint under water during stunt. Rohit will prank on Rajeev with a blindfold.
Who do you think will win this season of kkk? Who's your favourite contestant of the season? Who do you think will get eliminated next?
Share your views in the comments section below.