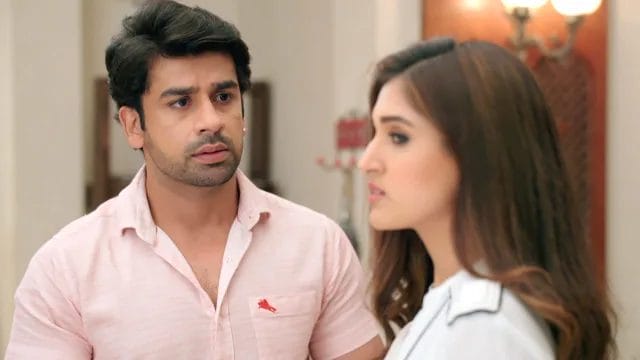 Anupamaa Spoilers, Upcoming Story, Latest Gossip , Future Story, Latest News and Upcoming Twist on TellyExpress.com
Anupama will be accused by Pakhi for destroying the family. Pakhi will get a befitting reply from Anupama.
In today's episode, Anuj asks Anupama to stay back with Kinjal and he will take other home. Anupama recall doctor word and says she will not leave Anuj alone. Anuj asks Anupama not to worry about him as GK and other family members are there. Anupama refuse to stay back. Vanraj add he will send Samar to go with Anuj as he knows Anupama doesn't want to give GK Anuj's responsibility. Anuj and Vanraj convince Anupama to stay back. Anupama decide to talk with Anu.
Anuj says to Vanraj that it is useless to talk with Leela. He asks Vanraj to make Leela understand that he left Anupama for Kinjal and Arya and not to bear her taunt. Hasmuk asks Anupama if she is fine. Anupama asks Hasmuk why good people always have to pay off. Hasmuk makes Anupama understand the woman paying different roles at a time.
Kinjal breaks down. Kavya calls out Anupama. Anupama asks Kavya to take care of Arya. Kinjal question Anupama why Paritosh betrayed her. Anupama calms down Kinjal. Dolly and Leela asks Kavya why she is crying. Kavya tells to Shahs that Kinjal is not fine. Shahs worry for Kinjal. Anupama put Kinjal to sleep. She adds a mother can't be helpless. Anupama says Kinjal needs to fight back.
In the upcoming episode, Anuj will boost Anupama's morale. He will ask to give her support to Kinjal. Will kinjal be able to handle Paritosh's betrayal? Will Anupama's support be able to help Kinjal to fight back? Keep watching the show for more entertainment.
Follow us for TV serial news and updates