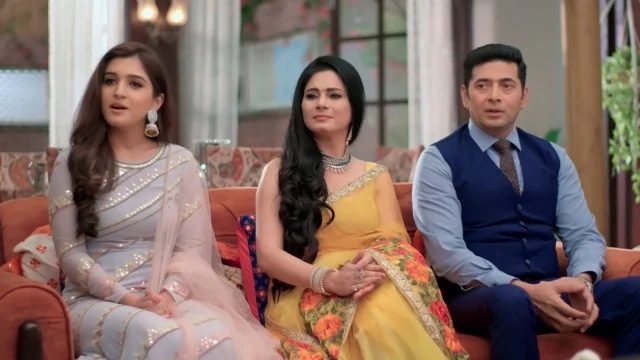 Anupama Upcoming Story, Spoilers, Latest Gossip , Future Story, Latest News and Upcoming Twist on TellyExpress.com
Rajan Shahi's Anupama will see Kinjal's baby shower. Drama to galore in the show
In today's episode, Anuj says to Anupama that if anything similar happened to her, he would have reacted the way Vanraj did. He adds Vanraj has done so many mistakes thus his reaction is misunderstood. Anupama says Vanraj is insecured but wants to keep everyone together. She further gets angry on Anuj for talking about leaving her. Anupama beats Anuj playfully. Anuj apologizes to Anupama. He congratulates Anupama for their first fight. They both decide to grow together. Anuj asks Anupama to sleep with Kinjal and Paritosh.
Adhik calls Pakhi to take her whereabouts. He invites her for coffee date. Adhik thinks Pakhi is close to Anupama and smirk. Pakhi gets excited to go on a coffee date with Adhik. Anupama decide to talk with Vanraj. She decides to make him understand that he can't do drama at her place. Barkha tries to manipulate Anupama. She says fight between couple is common. Barkha gets stunned learning Anuj and Anupama reconciled already. Anupama corrects Barkha and says she is experienced and will not let anyone put oil in the fire. She also says to Barkha that, she has given GK to check upon the bills. Anupama stuns Barkha by saying the amount on bill and money spent on interior designing is not matching with each other.
Later, Rakhi Dave makes her entry. In the upcoming episode, Rakhi will announce about Kinjal's baby shower. She will decide to call Kapadia's too. Leela will stand against Rakhi. Will Leela allow Anupama to attend Kinjal's baby shower? Keep watching the show for more drama.
Stay tuned with us for more TV serial news and updates